Faith • Service • Excellence
LCA Stories
Hammond Wins Russ Thompson Scholarship
January 19, 2022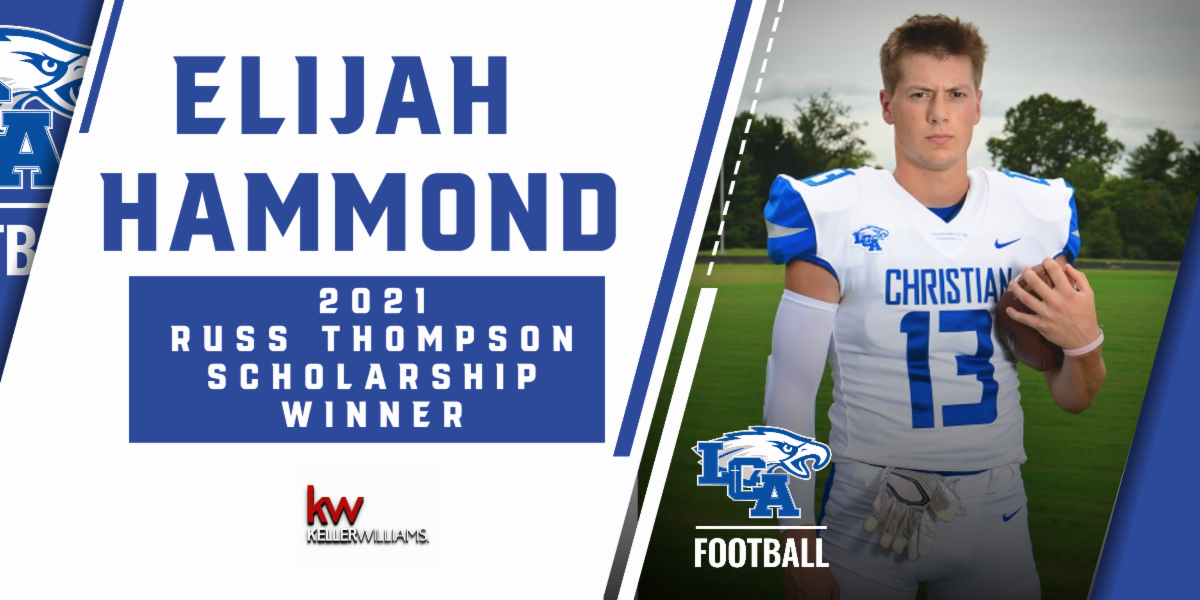 Senior football player Elijah Hammond was named the recipient of the first-ever Russ Thompson Memorial Scholarship last month.
Russ Thompson, an LCA parent, passed away last summer, and his colleagues at Keller Williams committed to sponsoring this annual scholarship because of the love Russ had for the LCA football program.
Hammond was announced as the winner during the December 14th boys basketball game and was joined on the court by Shannon Durrum of Keller Williams and Russ' widow, April and his son, LCA senior Evan Thompson.