Faith • Service • Excellence
Continuous Enrollment
Each year, 90% of our families choose to re-enroll at Lexington Christian Academy for the following year. We want to make things easier for our LCA families and reward such great school loyalty. That's why we're excited to offer Continuous Enrollment! This process will make yearly re-enrollment simple and efficient for families, and it will allow our LCA leadership team to move forward with enrollment numbers that inform our spring decisions about program offerings and hiring new staff.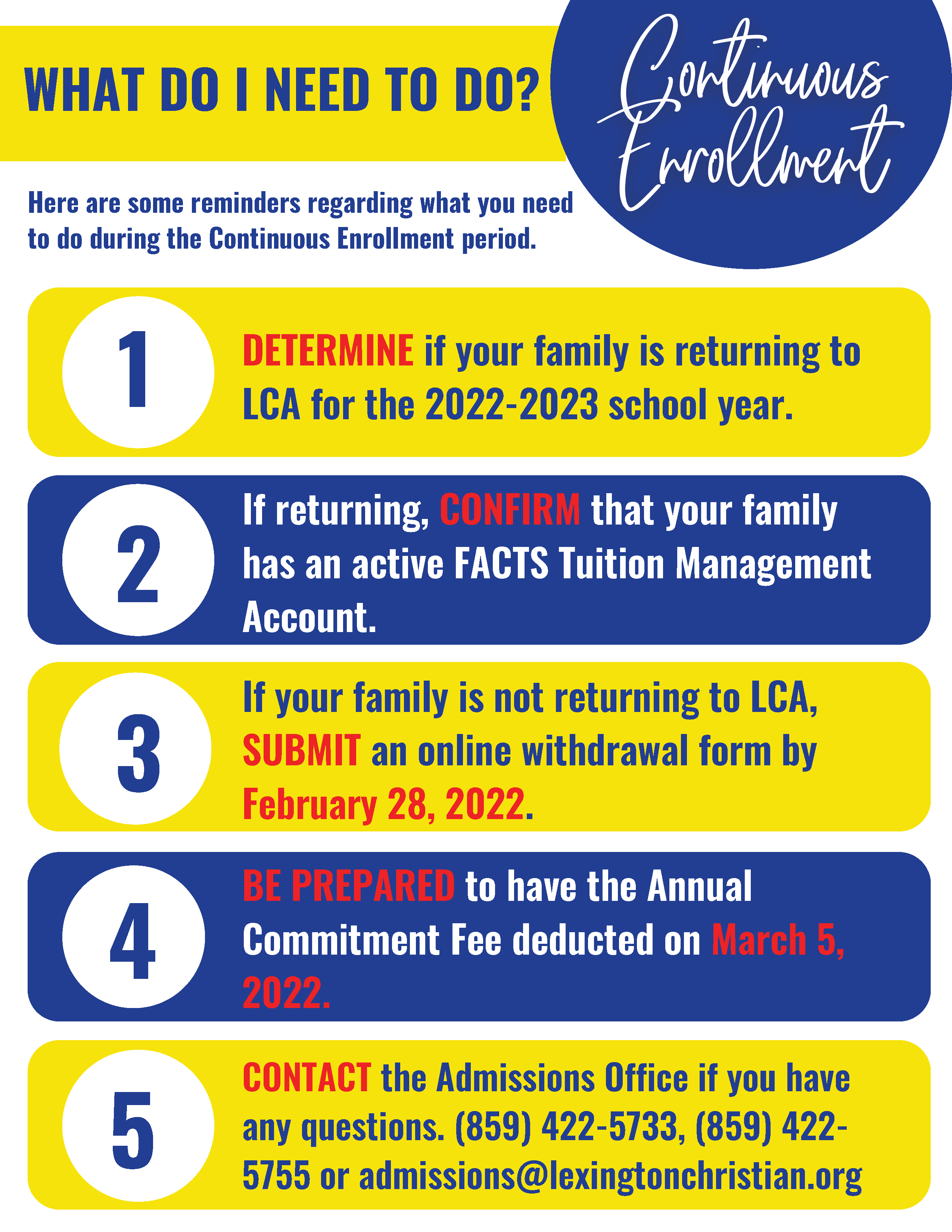 Questions and More Information
Many of your questions can be answered by viewing this PDF.