Faith • Service • Excellence
Tuition Information
It is our desire to make a Christian education accessible to as many families as possible. If you're interested in obtaining a Christ-centered education for your child but think you can't afford it, we encourage you to take a look at the Tuition Assistance Overview information. LCA awards more than $800K in need-based financial aid each year.
View more information about 2023-24 fees and tuition assistance below. Please contact the Admissions Office if you have questions or need more information regarding our process or programs.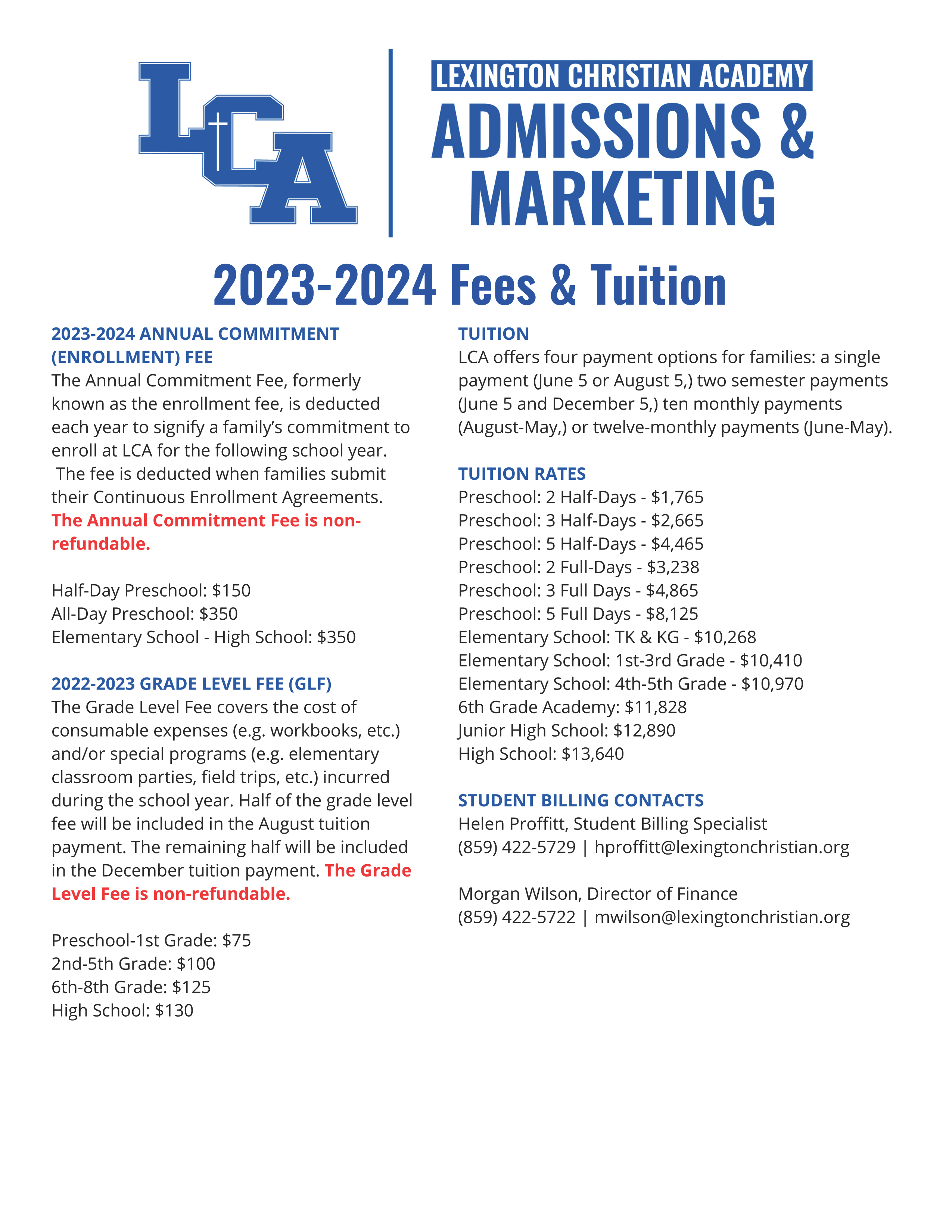 For complete 2023-24 Tuition & Fees information, view the links below or download the information packet here.