Faith • Service • Excellence
High School

Sporting events, Homecoming, musical performances, outreach, studying for exams, and preparing for college are all part of our high school students' lives.
Our goal is to provide our students with a comprehensive program that prepares them for college and beyond. Our desire is to equip them with the analytical, writing, problem solving, and collaborative skills they will need to be successful.
Our students can expect:
Fully accredited school system
Certified Teachers
Low student-to-teacher ratio, average 16:1
Array of courses — Honors, Advanced Placement & Dual College Credit
3 Academic Pathways
100% Graduation Rate
An integral part of our high school is the spiritual training our students receive through their Bible classes and weekly chapel programs. Led by our Spiritual Life Director, chapel is designed to encourage and equip students to grow stronger in their faith as they prepare for college. As Christians, we are called to be our Lord's "hands and feet." Our students embrace this calling and serve in a variety of ways both in the Lexington community and beyond.
Students can expect:
Biblically integrated curriculum
Daily Bible classes and weekly chapel programs
Service opportunities including: Dance Blue, Miracle League Baseball League, "Make-A-Wish," God's Pantry, and Sunrise Children's Service, and many more
Honors clubs and organizations including: Beta Club, National Honor Society, Mu Alpha Theta, and Tri-M Music Society
Activities including athletic teams, fine art programs, competition teams, student government, and so much more.
Academic Pathways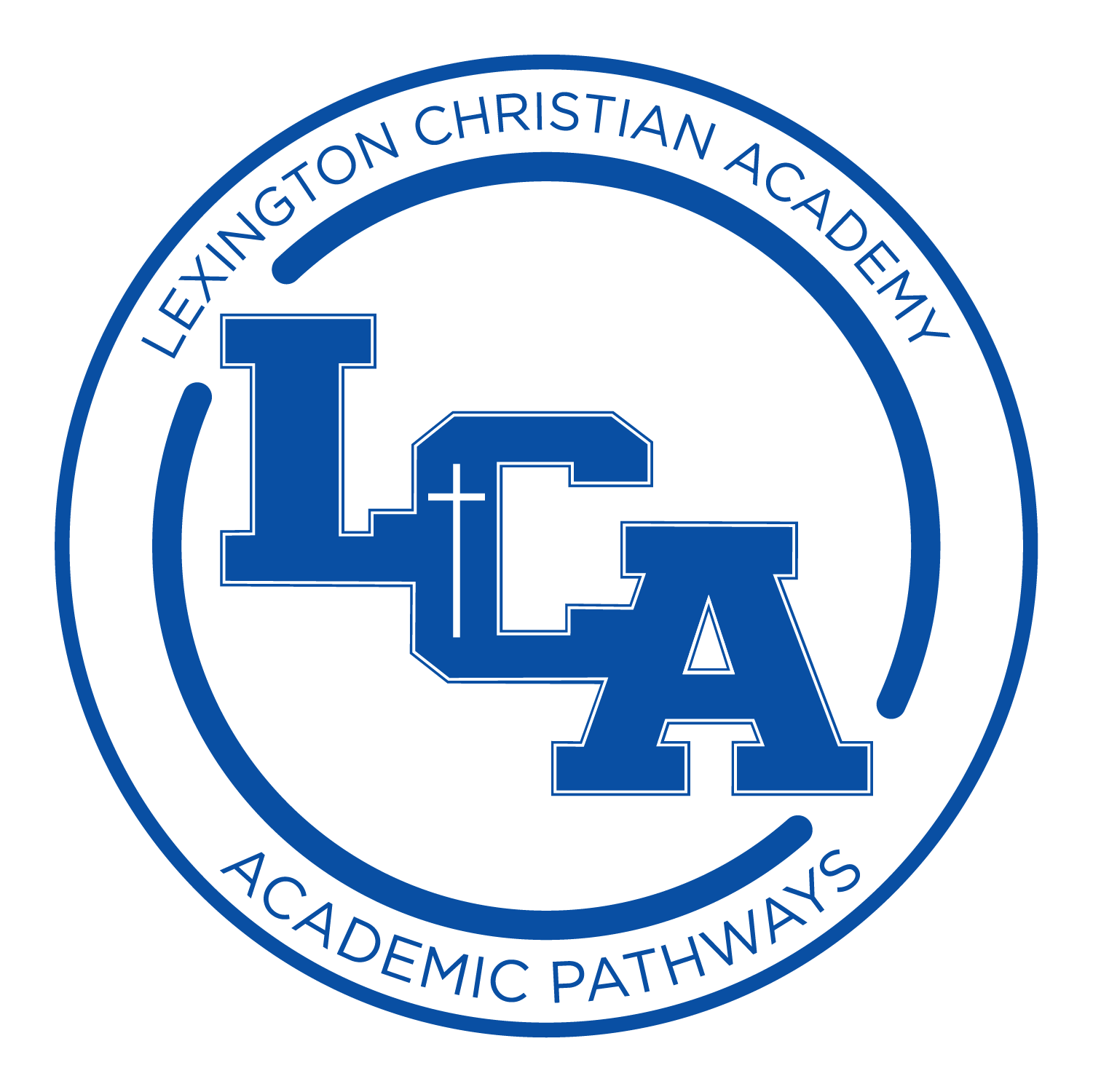 Beginning with the Class of 2025, LCA students may choose to pursue an academic pathway in an area of interest. These personalized learning opportunities for our students help ensure that they meet their goals and allow LCA to continue to equip and nurture students to fulfill God's calling on their lives through Christ-centered education.
Academic Pathways include:
Business, Accounting & Law
Christian Ministry & Leadership
Fine Arts (Visual & Performing)
STEM (Science, Technology, Engineering & Math)