Faith • Service • Excellence
Leadership and Educational Trips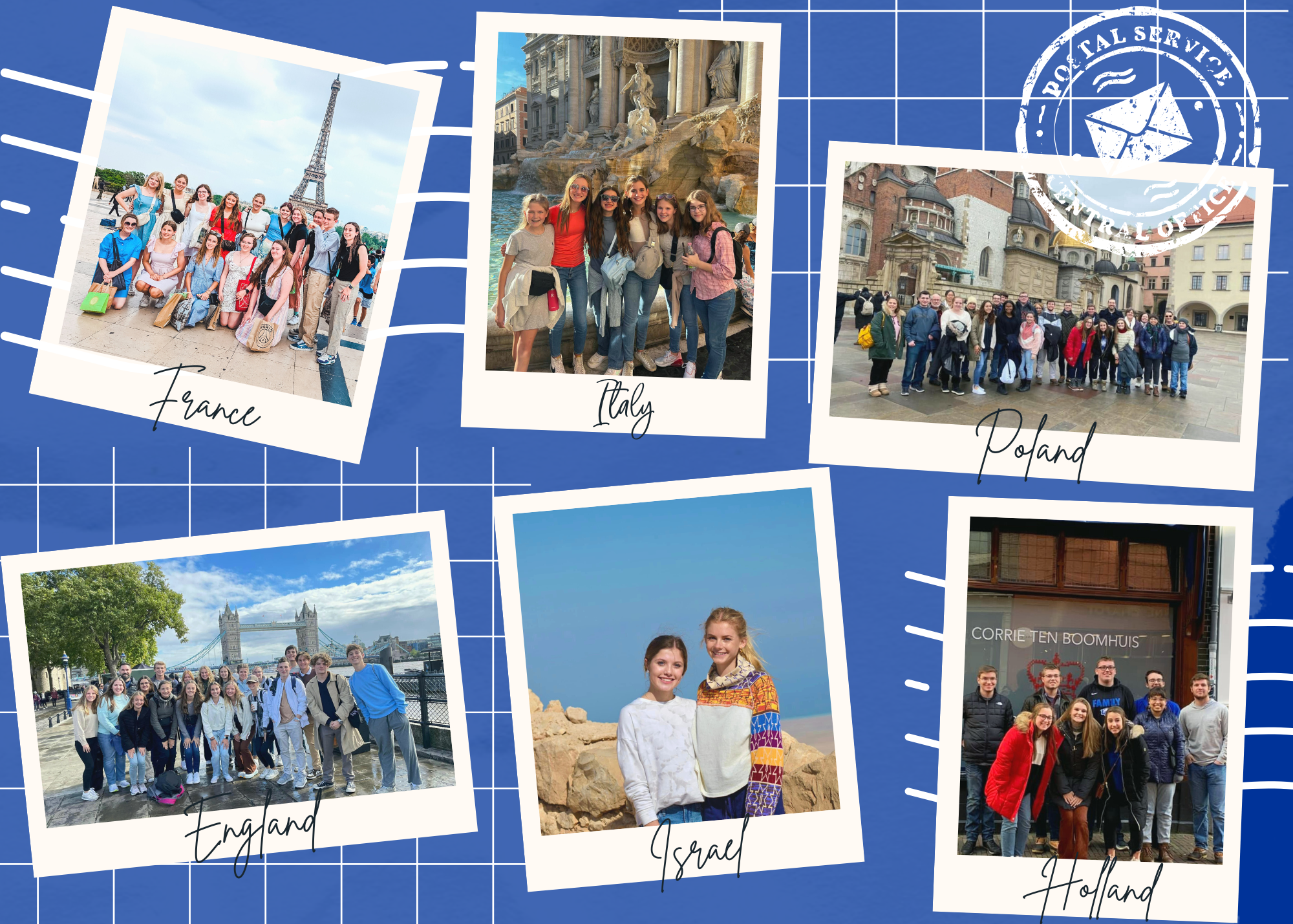 Lexington Christian Academy is pleased to offer leadership and educational trips around the globe. We believe these trips provide an excellent opportunity for our students to get out of their comfort zones and into the world. We want to empower tomorrow's leaders to make sense of the world around them and recognize their rightful place in it!
PASSION 2024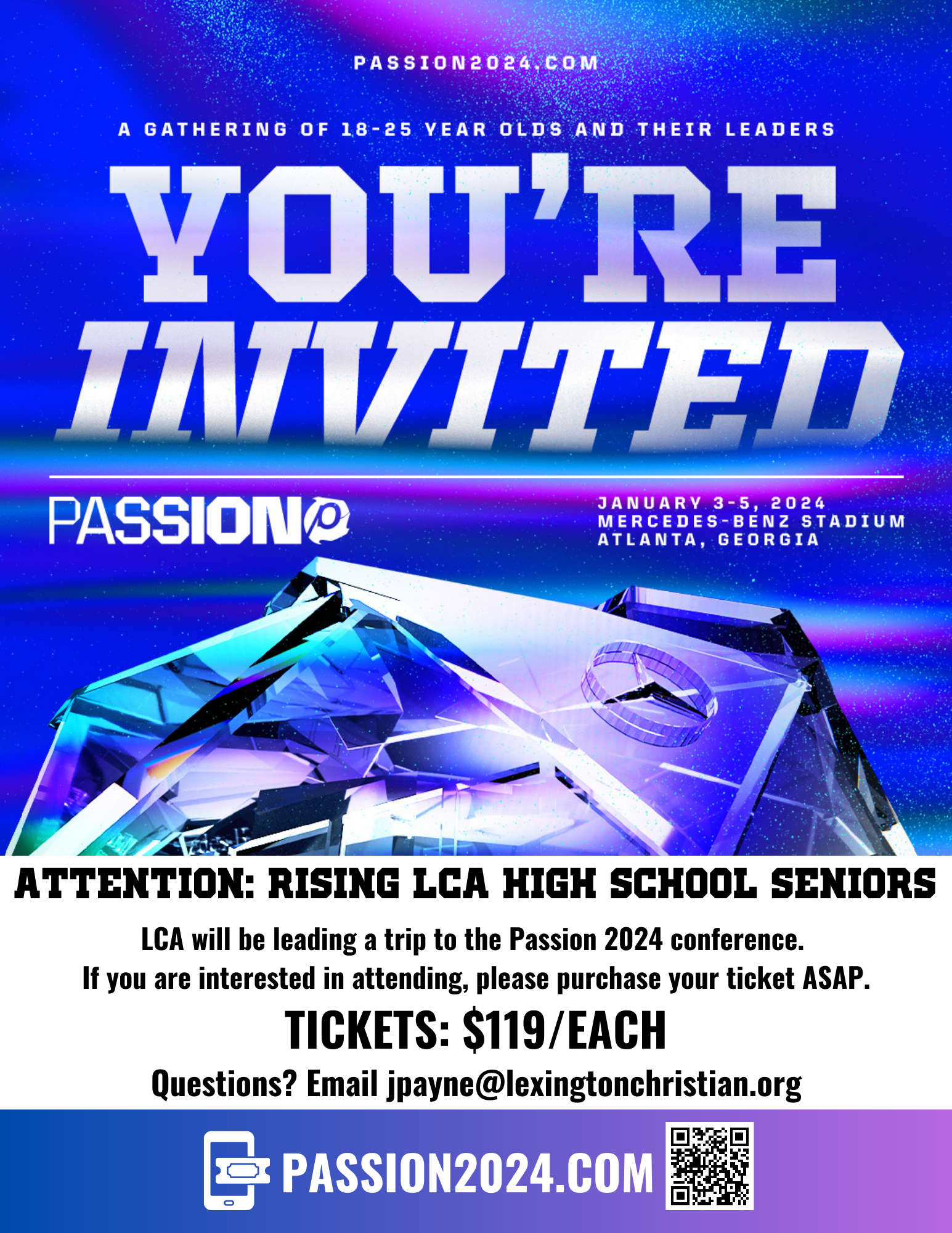 We have an exciting opportunity to kick off 2024 at the Passion 2024 Conference, January 3-5, at the Mercedes-Benz Stadium in Atlanta, GA! LCA will be leading a group to this incredible Christian conference held each year for high school seniors and college students.
If interested, you need to purchase your ticket ASAP! Historically, the event sells out quickly! Once you purchase your ticket, our high school spiritual life team will organize the trip as a group (transportation/hotel).
Tickets are $119 each and can be purchased HERE.
If you have questions, contact Jackie Payne at jpayne@lexingtonchristian.org.
ISRAEL 2024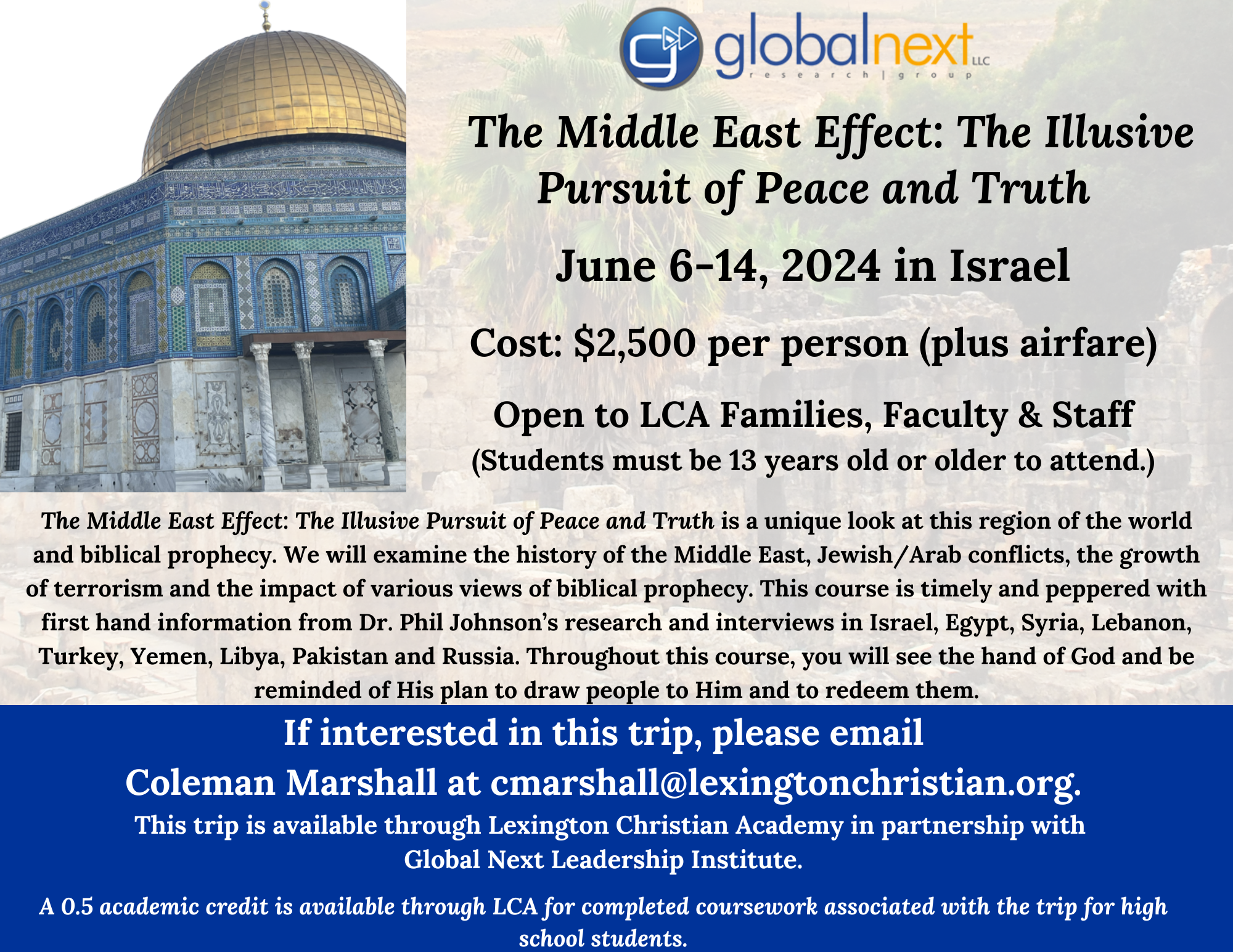 If you are interested in this trip, please email Mr. Coleman Marshall at cmarshall@lexingtonchristian.org.