Faith • Service • Excellence
Leadership and Educational Trips
Quebec
May 23-29, 2022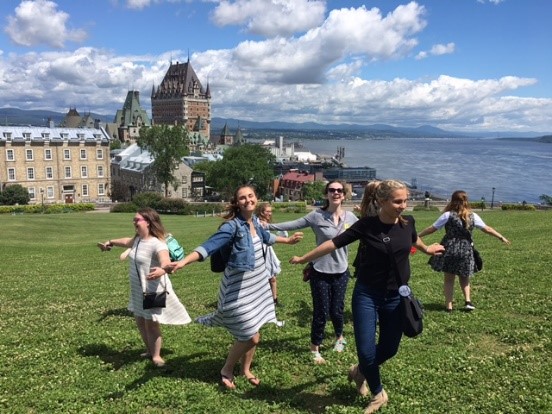 This is an educational and cultural tour conducted in French. Experience the Château Frontenac from land and by boat on the St. Lawrence river, experience fabulous cuisine, learn how to make maple syrup suckers, experience life has a Huron Indian, show your skills of how to survive an English attack, and enjoy the fabulous nature Quebec has to offer at Montmorency Falls.
Faculty Chaperones - Dr. Janna Fults and Mme Treesh
Please complete this form if interested in the trip.
Current price for the trip (including airfare): $2,945
Selection Criteria
The selection committee will be composed of the trip leader and a combination of staff, faculty and administrators.
Each committee will consider academic, attendance and behavior records of applicants as well as teacher recommendations.
Other factors that can come into consideration are group dynamics, age/grade, and other issues of concern with the trip in question.