Faith • Service • Excellence
Leadership and Educational Trips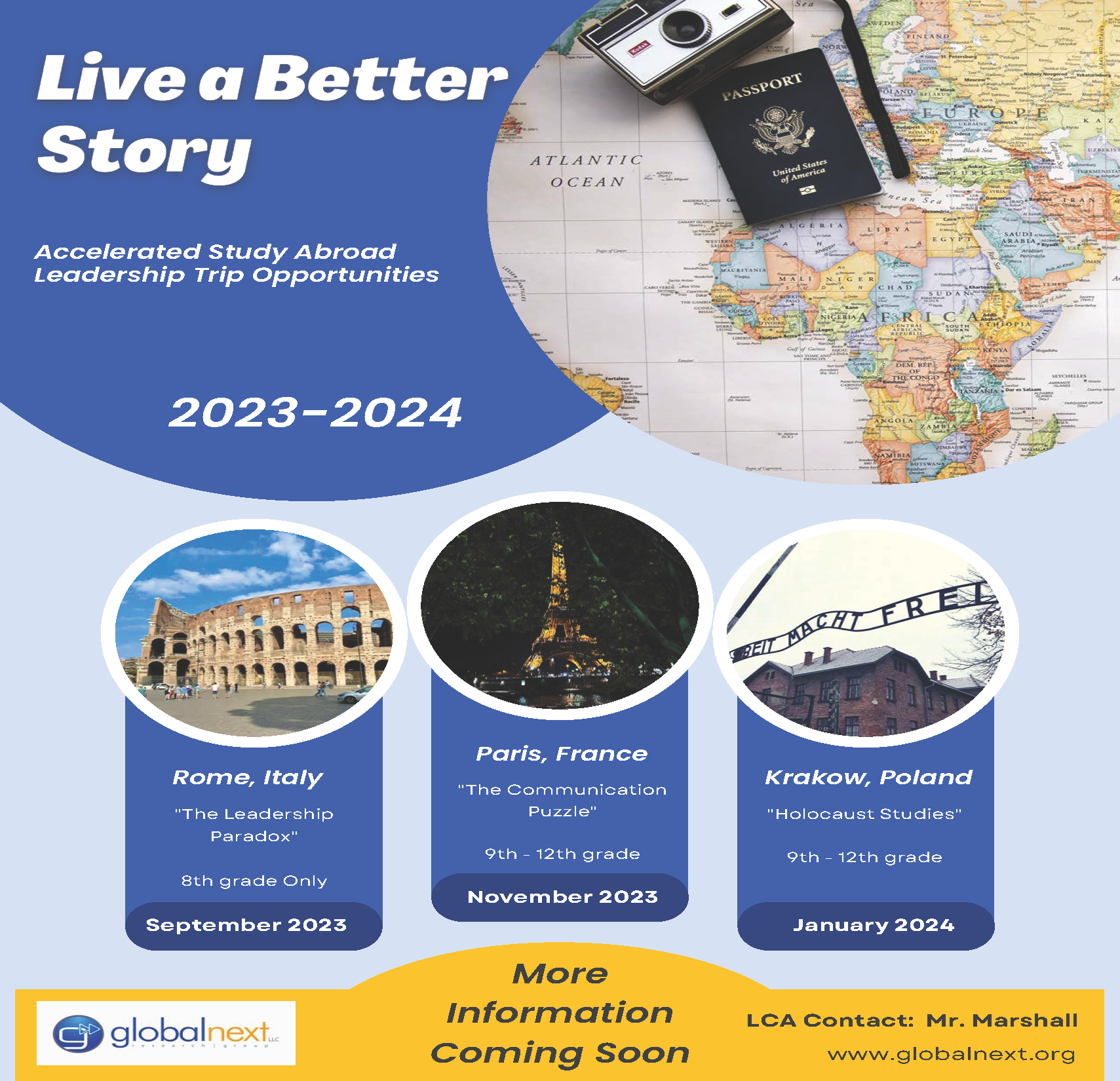 If you are interested in this trip, please email Mr. Coleman Marshall at cmarshall@lexingtonchristian.org.
Selection Criteria
The selection committee will be composed of the trip leader and a combination of staff, faculty and administrators.
Each committee will consider academic, attendance and behavior records of applicants as well as teacher recommendations.
Other factors that can come into consideration are group dynamics, age/grade, and other issues of concern with the trip in question.