Faith • Service • Excellence
Sports Medicine
Connect with Your Athletic Trainer
Cameron Deckett, MS, ATC
Cameron has been married since 2018 to his wonderful wife Rebekah. They met in college in Missouri, where Cameron graduated with his Bachelor's and Master's degree in Athletic Training from Missouri State University. Before moving to Missouri for college, Cameron grew up in Omaha, Nebraska, where he went to Omaha Christian Academy. When not working at LCA, Cameron enjoys being outside, volunteering on the photography team at his church, and spending time with his family.
Cameron can be found at different places at LCA depending on the time of the day. He arrives at the school around 1:30 p.m. and can be found in the athletic training room until rehabilitation treatments are complete. After that he can be found at practices or games. Contact Cameron at cameron.deckett@bluegrassortho.com.
What the Athletic Trainer Can Do For You
The athletic trainer at Lexington Christian Academy performs many functions, some that you may not know about. Their biggest job is to keep the student-athletes safe and as healthy as they can. They do this through these different areas.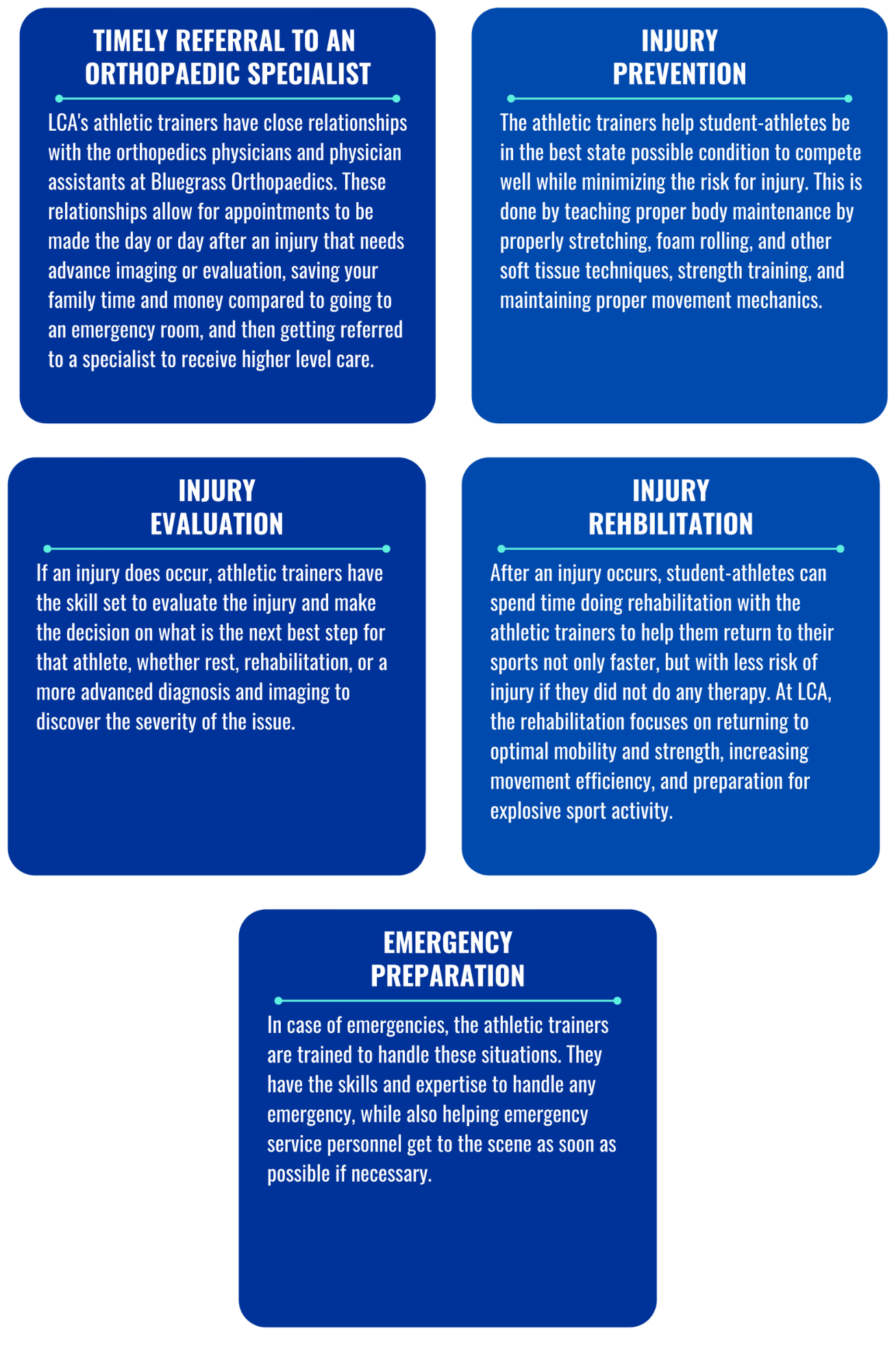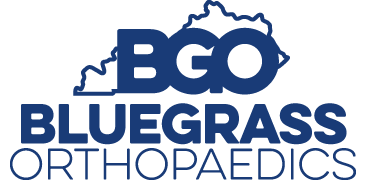 Click here for more information.