Faith • Service • Excellence
Support | Donate
The Eagle Gala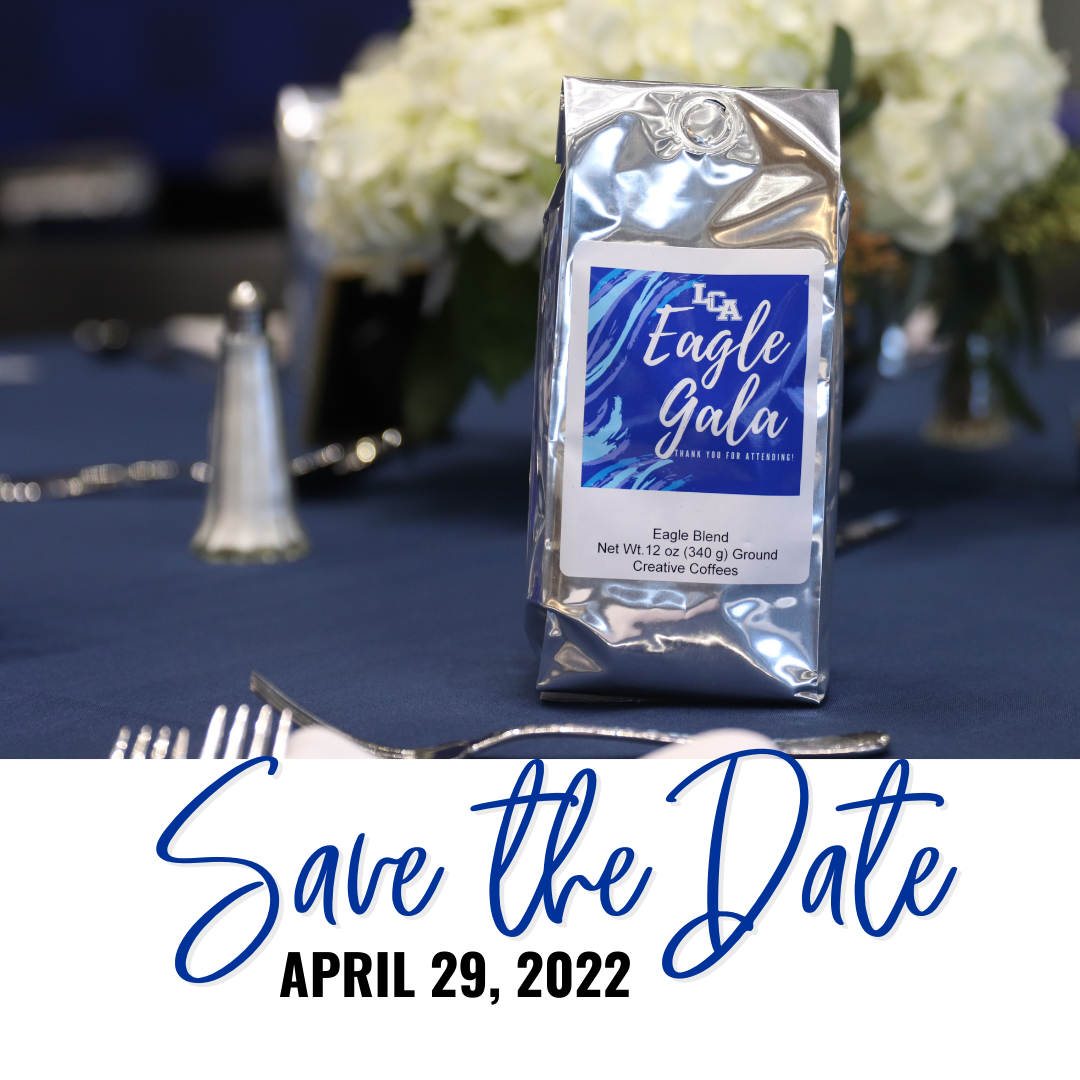 What it is: The Eagle Gala is held every year and includes an evening of food, fellowship, live and silent auctions. Income from this event supports our annual fund. The annual fund raises money for faculty professional development and salaries, scholarships, as well as programming for academics, arts, and athletics. Join us for this year's event on Friday, April 29th!
We are looking for volunteers to join our Gala Committee. If you are interested, please contact Jennifer Hurst at 859-422-5734 or jhurst@lexingtonchristian.org.
Every Gift Matters
We believe in being faithful stewards of the resources we have been given. Because of the generosity and faith of our founding families and the many who followed their lead, LCA is committed to building a legacy of giving.
As a non-profit institution, Lexington Christian Academy relies on charitable giving for sustaining and growing the excellent Christ-centered educational experience that LCA provides. Whether you are a Lexington Christian Academy parent, grandparent, graduate, alumni, alumni parent, or another member of our community, your gifts to the LCA are greatly needed, and they truly make a difference.
If you are interested in getting together to discuss LCA's giving priorities or how you can participate in supporting the school, please contact Diana Clark, Director of Development, at dclark@lexingtonchristian.com.

Lexington Christian Academy is a 501 (c)(3), and contributions are tax-deductible upon compliance with the Internal Revenue Code.
The Annual Fund
What it is: Money for the school's current year operating expenses. Annual gifts make up the difference between what tuition covers and the actual cost of running the school. Such gifts are usually unrestricted and almost never spent on items outside the operating budget.
The Annual Fund is an essential component of our fundraising efforts at Lexington Christian Academy. Tuition alone does not fund all that makes LCA the extraordinary place that it is. The Annual Fund helps bridge the gap between tuition and the full cost of educating each student.
What it buys: Faculty and staff salaries and benefits, Bibles to teach the word of God, curriculum needs for the classroom, continuing education for teachers and staff, light bulbs to library books, anything to help balance the operating budget and the board believes the need is a priority.
Other ways to support the LCA Annual Fund:
Text "GIVE" to 859-600-6625.
Write a check for any amount and mail to: Advancement Office, c/o Lexington Christian Academy, 450 West Reynolds Rd., Lexington, KY 40503.
Business Partnership - Please contact Diana Clark at dclark@lexingtonchristian.org or 859-422-5737 to learn more about LCA's business partnership program.
Donate Stocks/Securities – Please contact Diana Clark at dclark@lexingtonchristian.org or 859-422-5737.
Company Matching Program - Many companies offer matching funds to their employees who make gifts to qualified 501(c)3 organizations. This can allow donors to multiply their gift and provide further support to the school. Contact your human resource department to learn about your company's matching program.