Faith • Service • Excellence
Stella Davis, LCA 4th Grader, Receives WGM Scholarship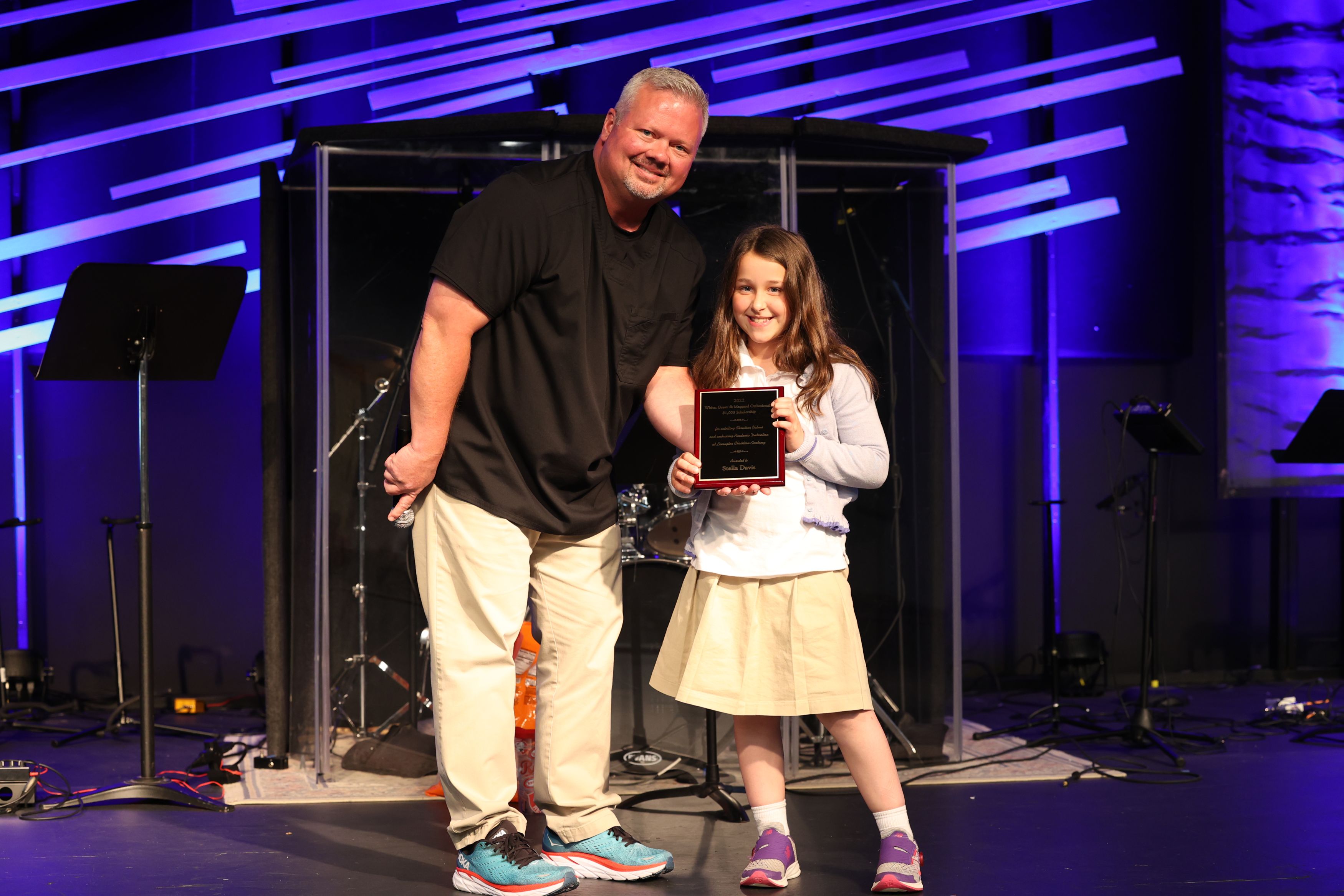 Congratulations to Stella Davis, LCA 4th grader, who was this year's recipient of the White, Greer and Maggard Orthodontics' Scholarship. The scholarship is awarded to a student who exhibits exemplary behavior and outstanding achievement in the following areas:
Kindness to Others
Good Citizenship
Responsibility
Thoughtfulness
Service to School and Community
Academic Dedication to Improve Performance
Stella has attended LCA since kindergarten. She demonstrates kindness and godly character in her peer relationships through genuine concern for others by her actions and encouraging words. If she sees someone that needs help, she will offer to assist. It may be something as simple as holding the door for another, gathering equipment/supplies and putting them away, picking up trash during recess, or checking on a classmate or friend who is upset.
She has been exemplary in the area of responsibility and dedication to academics this year. Her desire to do her best is proven in the quality of her work. She often takes such care in doing her work correctly, that it becomes homework. However, she is always responsible in completing it and returning it the next day without complaint. She is motivated to learn and exhibits a real desire to grow spiritually. You may even see her with her Bible in tow as she goes to lunch and/or recess-choosing to read quietly if she has some free time. She enjoys being challenged and does not easily give up, but presses on without getting discouraged. She seeks clarification to gain a better understanding and when needed enjoys helping other classmates. In addition to her academics, she attends Southland Christian Church where she and her family have participated in Meal Packing opportunities to benefit others. She also enjoys cooking classes through Simply Serving, a nonprofit organization near and dear to her family's heart, that supplies freezers full of meals for local families dealing with cancer. When she's not cooking or meal packing, you may also find her participating in LCA's school choir activities, and weekly piano lessons.
Stella truly lives out Philippians 2:4 "Do not look out only for your own interests, but take an interest in others too."
Congratulations to this year's White, Greer, and Maggard Orthodontics Scholarship recipient, Stella Davis.