Faith • Service • Excellence
LCA Students Attend GSP and GSA
LCA had three seniors who attended the Governor's Scholar Program (GSP) and the Governor's School for the Arts (GSA) over the summer. Julianne Graham attended GSP at Centre College in Danville, and Reagan Wombles attended at Bellarmine University in Louisville. Natalie Holmes attended GSA at the University of Kentucky in Lexington.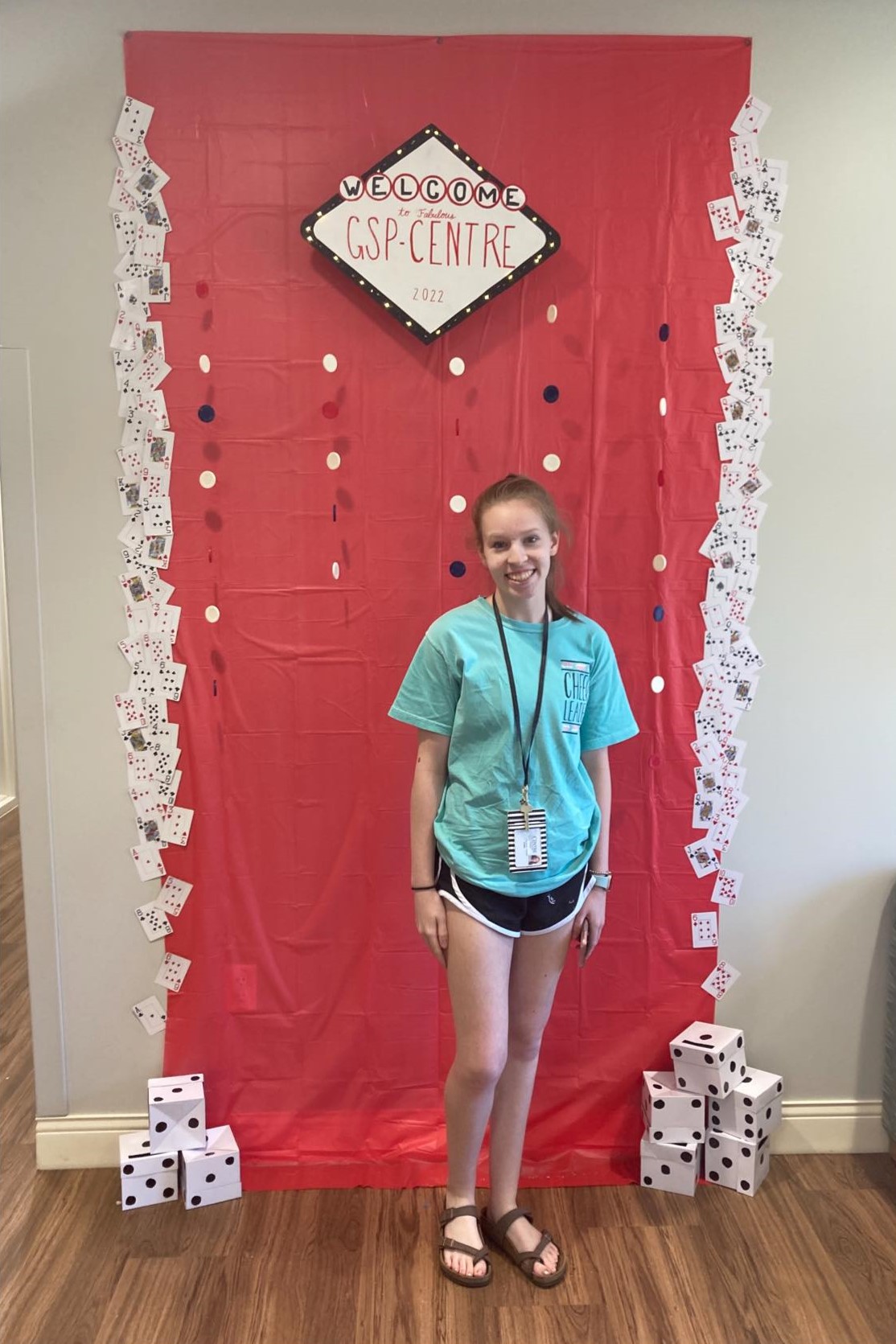 Julianne said she couldn't imagine spending her summer any other way than being at GSP for five weeks. "If you ask anyone who has participated in GSP to explain it everyone will say that that is almost impossible to do, because it is truly like no other experience! You are in a group of like minded people that all want to get the most out of the program. But I think that everyone would agree that the best part is the relationships that are made there. On June 19th I entered the program not knowing anyone, and I left on July 23rd with friendships that I am positive will last the rest of my life even though we are spread across Kentucky. I had so much fun and made so many irreplaceable memories. I cannot imagine any other way that I would have wanted to spend the past five weeks of my summer."
She encourages current juniors to seriously consider applying for next year's program and said, "It is worth every single second that you will put into your application. It is an experience that I wouldn't trade for anything. GSP truly prepared me for both college and the application process in a way that I don't think any other program can."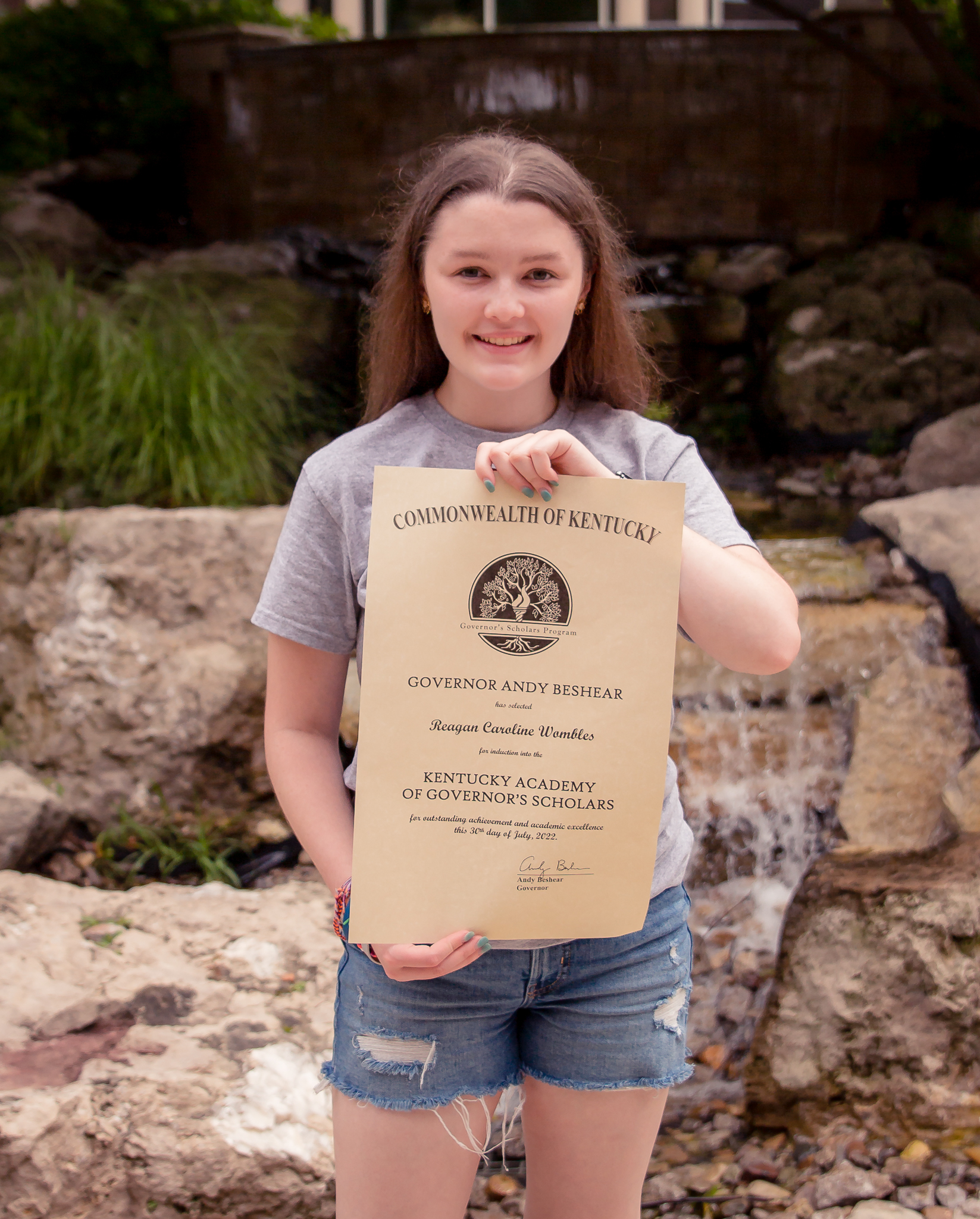 When asked what she loved most about GSP, Reagan said, "It's nearly impossible to distinctly say what I enjoyed the most, because everything I experienced was simultaneously informative and exciting, but ultimately I loved the cultivated relationships with other scholars the most. The privilege to make lifelong connections with my peers and instructors was a blessing that I will forever be grateful for."
Reagan said she would tell a future GSP applicant to simply apply and have confidence in themselves. She went on to say, "Never doubt or undermine your own potential. An application tip would be to definitely use GSP alumni to give you more specific advice, inspire you, and eventually help you pack for your GSP experience!"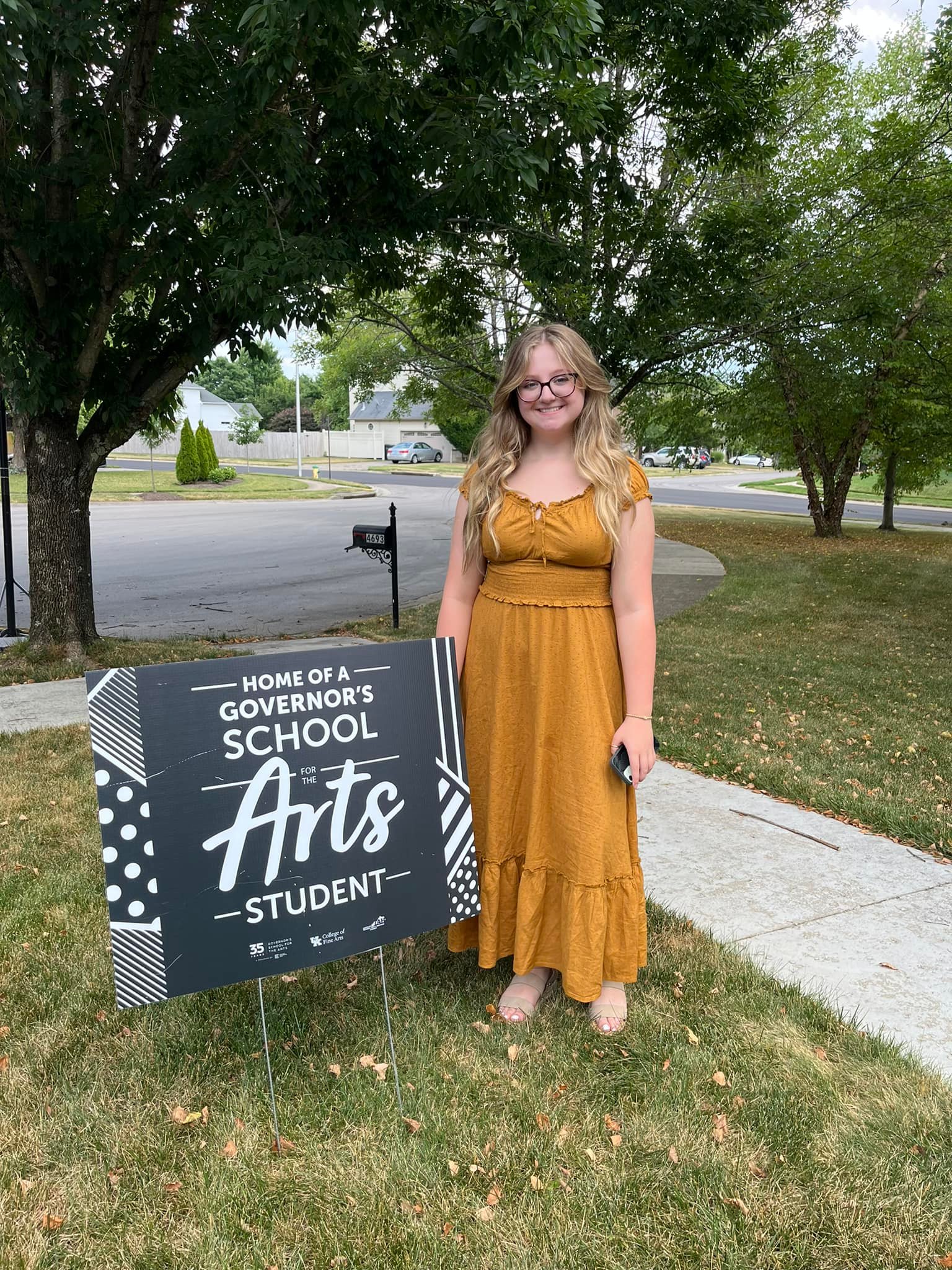 Natalie's experience at GSA was similar. She said that she completely and wholeheartedly recommends the program to anyone who is thinking about applying for next year. "As someone who was super homesick throughout the three weeks, I ultimately realized by the end that I wouldn't trade the experience for anything. GSA is truly a creative and collaborative experience for anyone with any background and experience."
She loved the tremendous support and encouragement from the staff and the fellow students. She added, "Everyone at GSA genuinely loves their artform and strives for you as an artist to become better in that discipline. I also loved the forever friendships made during those three weeks."
In order to participate in GSP, students must be nominated by their high schools and then compete on a state-wide level. Selection for the program is highly competitive, with an application process similar to that of prestigious colleges and universities. For more information about GSP, visit the website here.
GSA auditions and reviews the Commonwealth's most promising high school sophomores and juniors in nine different arts disciplines. Every summer, professional artists and educators guide more than two hundred of Kentucky's finest young artists through three weeks of incredibly intense (and incredibly fun) arts instruction. Learn more about GSA here.