Faith • Service • Excellence
LCA Stories
LCA Golfers Qualify for State Tournament
October 07, 2021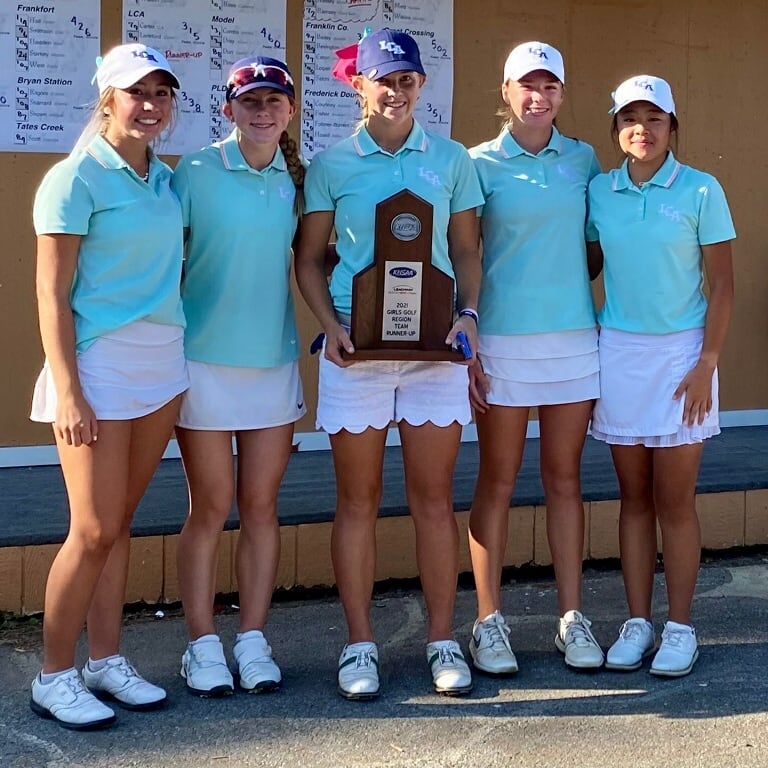 Congratulations to the Boy and Girls Golf Teams who finished as runners-up in their regional tournaments last week! Best of luck to those who will be competing at the KHSAA State Golf Championship this week. Mary Keene Marrs, C.A. Carter, Carter Lankford, and Maryssa Phillips will be playing on Tuesday and Wednesday in Bowling Green. The boys also have three golfers, Grey Goff, Luke Barrett, and McKean Collins, participating in the state tournament on Friday and Saturday. Grey Goff was the region medalist champion and Mary Keen Marrs was the region runner-up in individual scoring.
Update: At the 2021 KHSAA Girls State Golf Championship, C.A. Carter placed 11th; Mary Keene Marrs placed 13th; Maryssa Phillips placed 33rd; and Carter Lankford placed 54th out of 140 golfers!
At the 2021 KHSAA Boys State Golf Championship, McKean Collins placed 15th; Luke Barrett placed 34th; and Grey Goff placed 45th.
Mary Keene Marrs was named to the 2021 First Team All State, and Grey Goff was named to the 2021 Second Team All State.