Faith • Service • Excellence
LCA Partners with Office of the Fayette County Sheriff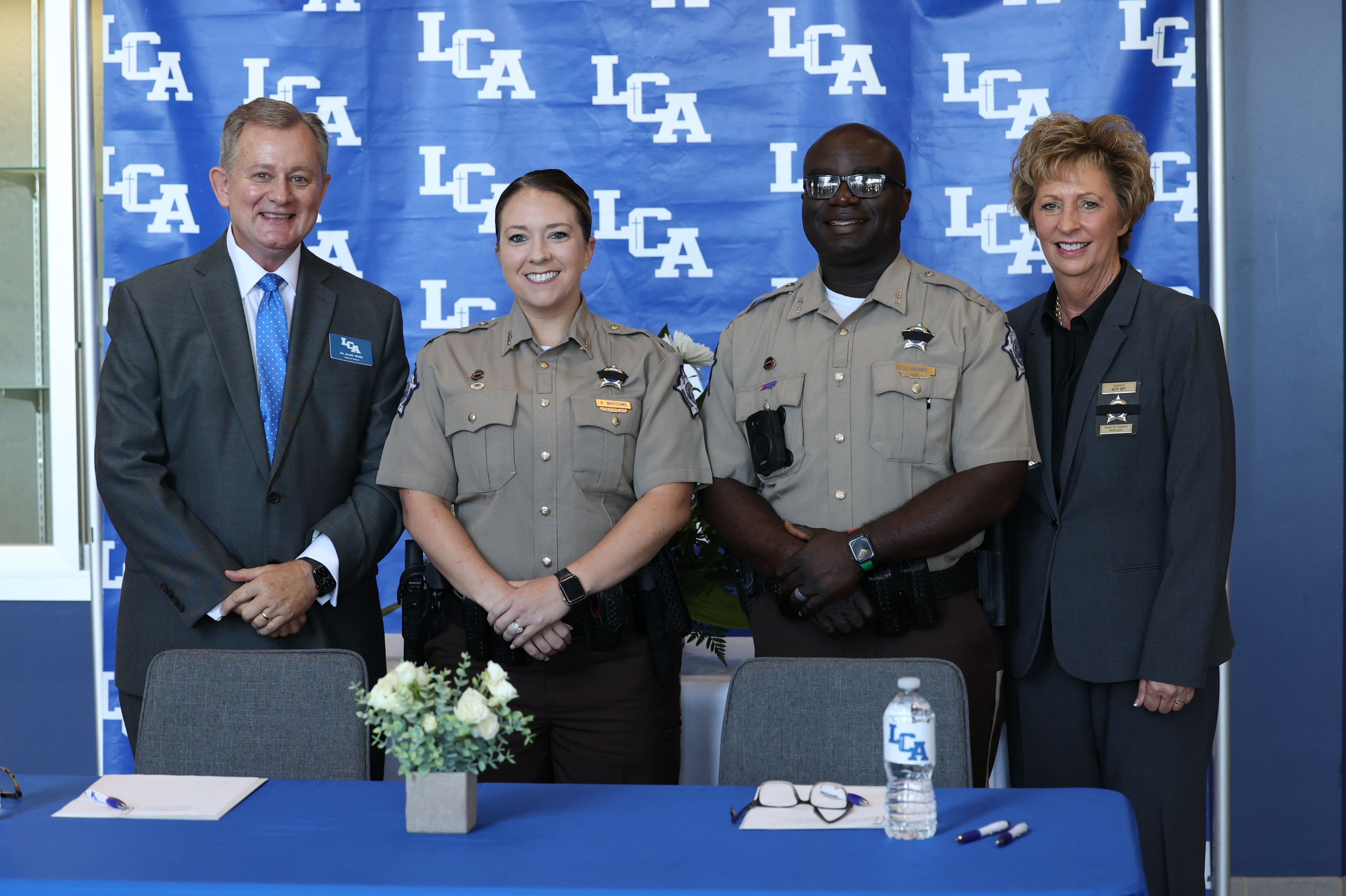 Beginning August 1, the Office of the Fayette County Sheriff (OFCS) will assign two sworn Deputies to serve as full-time School Resource Officers at Lexington Christian Academy's (LCA) Immanuel Baptist (IBC) and Rose Campuses. Chaplain Anthony Palmer and Sgt. Brittany Whitcomb will work on a 10-month schedule, August 1 through May 31, which encompasses the entire school year.
A school resource officer is a law enforcement officer responsible for safety and crime prevention in schools. They help train and educate school staff members and students, develop safety plans, and serve as a liaison between schools and outside agencies, in addition to enforcing laws.
Through this first of its kind partnership with the Office of the Fayette County Sheriff, LCA is able to employ these two exceptional law enforcement officers full time throughout the school year.
"Our number one priority is the safety and protection of our students, faculty, and staff," said LCA's Head of School Dr. Scott Wells. "To that end, we are delighted to enter into a formal partnership with the Office of the Fayette County Sheriff which is comprised of professionals with a long and distinguished history in our community. A well-founded school resource officer program is one of the best school security investments we can make, and we look forward to the significant difference each deputy will make on our Rose and Immanuel Campuses."
LCA's two campuses are made up of nearly 1,300 students in grades PK through 5th grades at IBC and 6th through 12th grades at their Rose Campus.
"The Office of Sheriff is honored to enter into a new and exciting partnership with Lexington Christian Academy to provide School Resource Officers on both campuses," said Fayette County Sheriff Kathy Witt. "The SROs will help maintain a safe and secure school environment and provide a highly visible presence at each location. In addition to these roles, the SROs will build relationships with each student that goes beyond the school environment."
---
About the Office of the Fayette County Sheriff
The Office of the Fayette County Sheriff is committed to providing a high level of quality service. We seek to serve the citizens of Lexington-Fayette County with integrity, honesty, fairness, and pride. The goal of the Office of the Fayette County Sheriff is to assist all victims of crime efficiently and diligently, and to help prevent further acts of violence and abuse.