Faith • Service • Excellence
Coleman Marshall - 2023 Christianos Distinguished Alumni Award Winner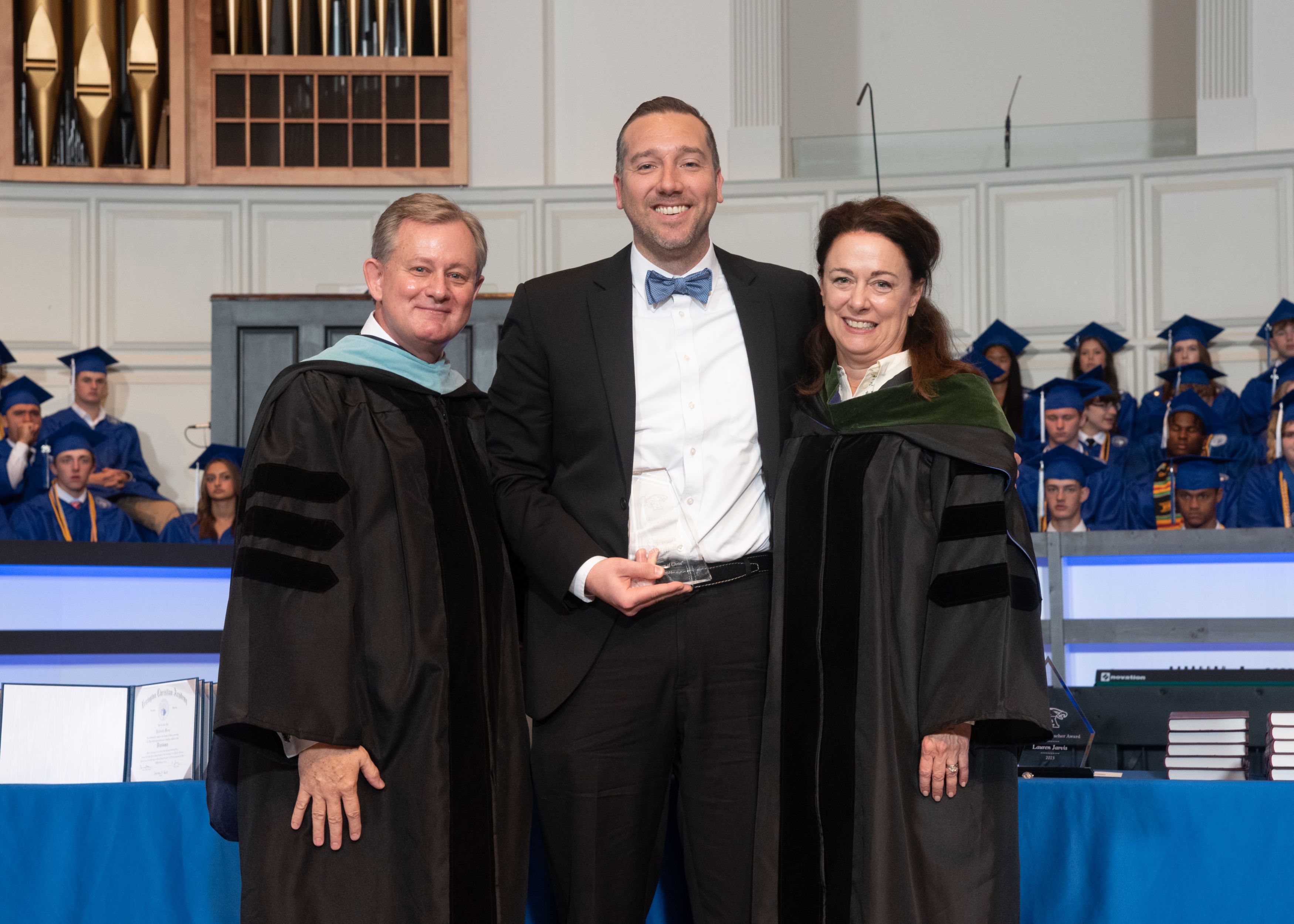 The Christianos Distinguished Alumni Award honors outstanding alumnus of LCA for a life that typifies a commitment to Christ in every area of their lives and someone who has contributed to their church, their community, or their profession. The award is named "Christianos" which, in Greek, means, "follower of Christ." This year's recipient is our very own Mr. Coleman Marshall, a proud 2006 alumnus of Lexington Christian Academy.
Coleman is a member of the school's executive leadership team and serves as principal of our 6th grade academy and middle school. Throughout his career, Coleman has strived to help students grow closer to God through their course work and studies. He enjoys working with this age group of students because of their energy and curiosity. The world tends to see the middle school years as difficult and challenging, yet Coleman recognizes these years are vital for students to better understand themselves and shape their worldview – and it is his quest to help them develop a biblical worldview.
Coleman loved his time as a classroom teacher, sharing his passion for history and the importance of civic duty. As a teacher, he led the students through a project to change the city flag of Lexington working alongside fellow LCA alumna Senator Amanda Mays Bledsoe. Coleman recently worked with Senator Bledsoe on amending a state statute during the past legislative session concerning private school calendars. Coleman is also passionate about leadership development with students. In 2021, he helped launch Biblical Leadership 101 which focuses on developing leaders through mentorship and biblical study. In addition to serving as a principal, Coleman is also LCA's Global Next coordinator. This program allows students the opportunity to step outside their comfort zone and travel internationally to learn and grow in their leadership potential.
Coleman is a certified trainer with Magnify Learning, where he trains educators from across the country on project-based learning. He holds a bachelor's degree in history with a minor in Latin from Asbury University, a master's degree in Secondary Social Studies Education from Asbury University, and an education specialist's degree in Educational Leadership (Principal Preparation).
Coleman and his wife, Amanda, have been happily married for 12 years and enjoy traveling and spending time with family and friends. They are members of Southland Christian Church.
Please join us in honoring Coleman Marshall as our Christianos Distinguished Alumnus.