Faith • Service • Excellence
LCA High School Celebrates STEM/STEAM Day
November 8 is National STEM/STEAM Day, and LCA High School Princiapl, Dr. Cassondra Koett, highlighted several of the exciting projects happening in our classrooms recently.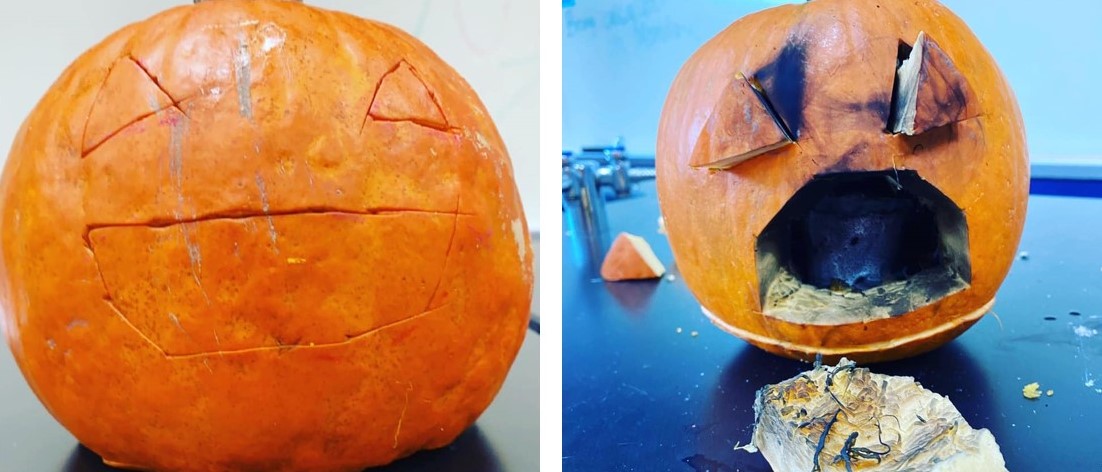 Chemistry (Mrs. Sarah List & Mr. Matt Cross) – Our chemistry students have been studying types of chemical reactions and practiced writing, predicting, and balancing them. The students predicted the double replacement reaction that occurs when acetylene gas burns and sketched the structure of the hydrocarbon gas molecule with its highly unstable triple bond. At the end of the learning, students in Mr. Cross and Mrs. List's classes used these reactions to explode pumpkins for the students.
Technology (Mrs. Robyn Iler / Mr. Terry Seaborn / Mr. Clark Cranfill) – Students in our technology program have several options from which to choose to fulfill their passions and talents. Students in photography worked on an Andy Warhol project and a forced perspective image. Students in Advanced Digital Media are exercising their talents and abilities in the areas of editing, software, types of cuts, transitions, and manipulation of video. Students in App Design are using programming through Python coding language.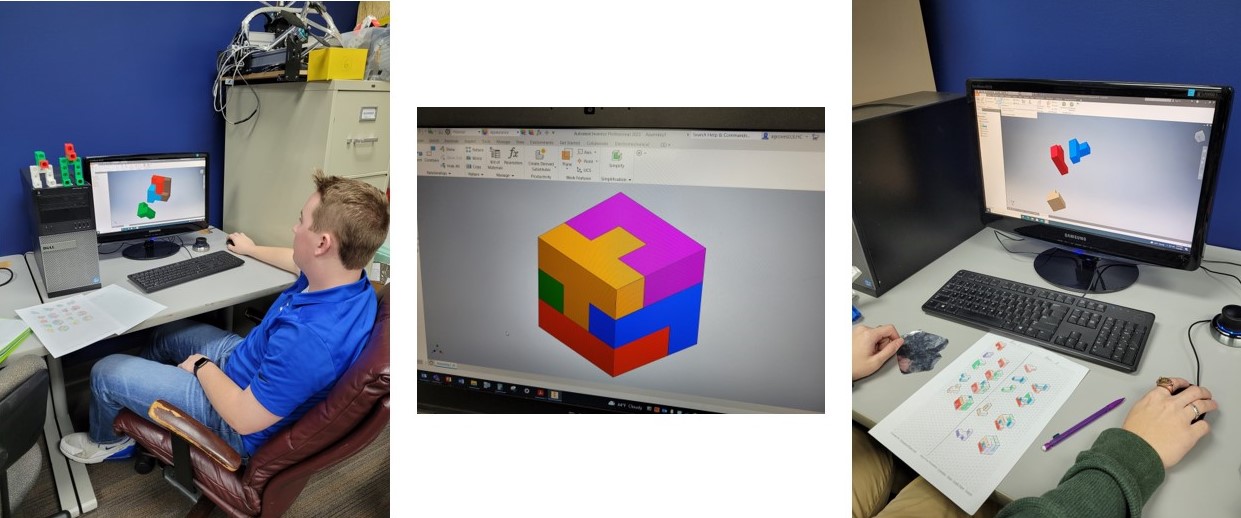 Introduction to Engineering Design (Mr. Andrew Groves) – The students are currently working through a "Puzzle Design Challenge". In this challenge, students are presented with this project: A local office furniture company throws away thousands of scrap hardwood cubes that are a byproduct of the manufacturing process. Students are challenged to create a desktop novelty item (puzzle cube) out of the hardwood cubes that can be sold in the showroom floor. This project reinforces the various 2D sketching techniques while also introducing the students to 3D modeling skills.

Fine Arts – Visual (Mrs. Amy Cranfill) – Our fine arts department is always paving the way with creativity. In Mrs. C's art classes, the student just wrapped up a stained-glass project and making pumpkins from clay. The Independent Art students recently visited the National Underground. Railroad Freedom Center to view and interact with the art on display. The students will also get the chance to showcase their God-given talents on stage this Thursday during Cabaret at 7:00 PM.
Precalculus (Ms. Kathy McKnight) – The students just finished up studying polynomial functions. As an end project, students designed a roller coaster using what they learned. The students had project managers, construction crew members, designers, and engineers to plan, build, and present the project. The students wrote equations, drew graphs, and fit the roller coaster tracks to the polynomial curves before building a scale of the project. The students presented these to several judges who scored them on several criteria.