Faith • Service • Excellence
Milo Golding is the Doodle for Google National Winner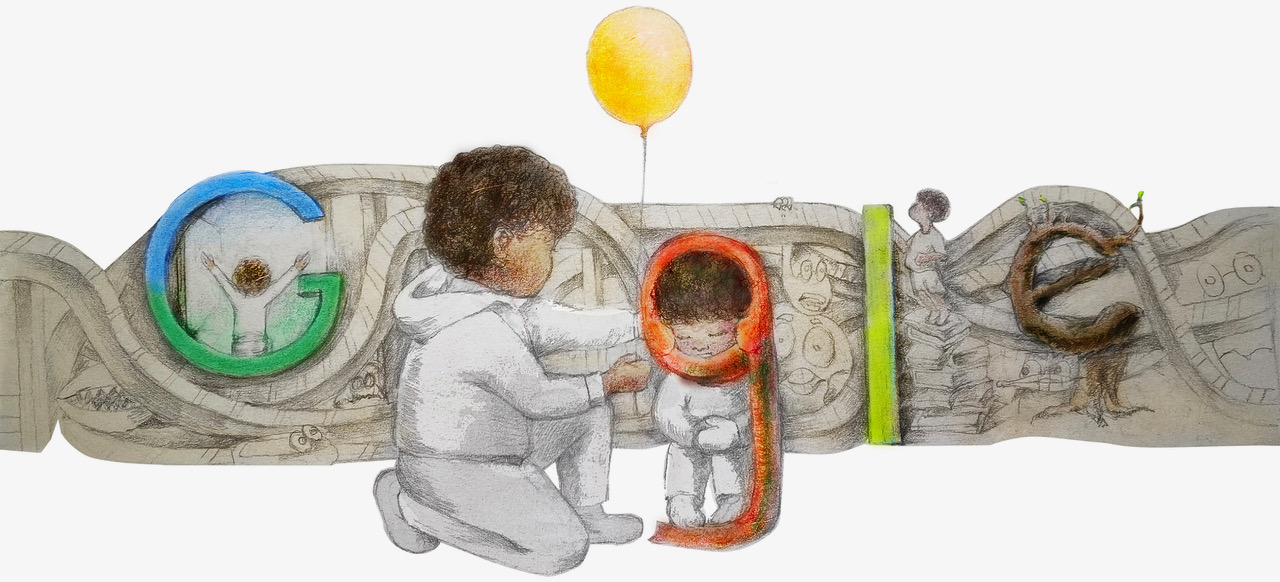 Lexington Christian Academy (LCA) rising senior Milo Golding has been named the winner of the 2021 Doodle for Google competition.
Doodle for Google is an annual art contest open to students in grades K-12 across the nation. Students were invited to submit their artistic interpretation of this year's theme, "I am strong, because..." for the chance to have it featured on Google.com, as well as the winning students receiving scholarships along with tech packages for their schools.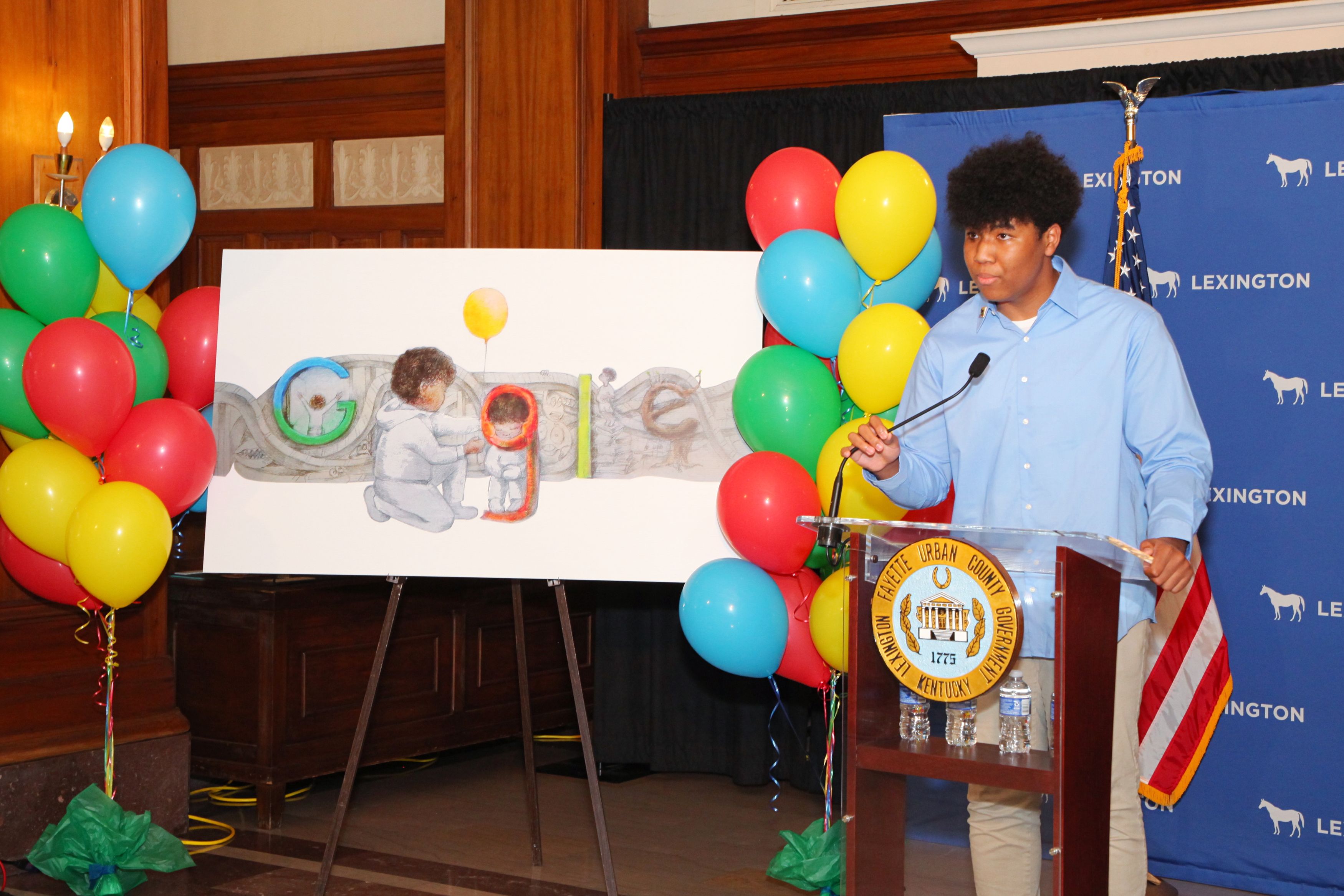 "I am truly grateful for the support I received from my community and to Google for providing opportunities like this for kids like me who want to share their message of inspiration and personal story with others," Golding commented.
In describing his doodle, Milo stated, "I am strong because I have hope. I once asked my father how he overcame obstacles and became who he wanted to be. 'Hope, hope keeps me strong.' After I unexpectedly lost him at 13 due to a heart attack, it helped me overcome grief and support other children who lost loved ones."
"Regardless of life's hardships and uncertainties, hope is always there, said Golding. "It's our job to find that hope in order to move forward."
After making it through the initial round, which was facilitated by a panel of judges, a public voting stage took place which advanced him to the finals. Google executives then selected Milo as the winner.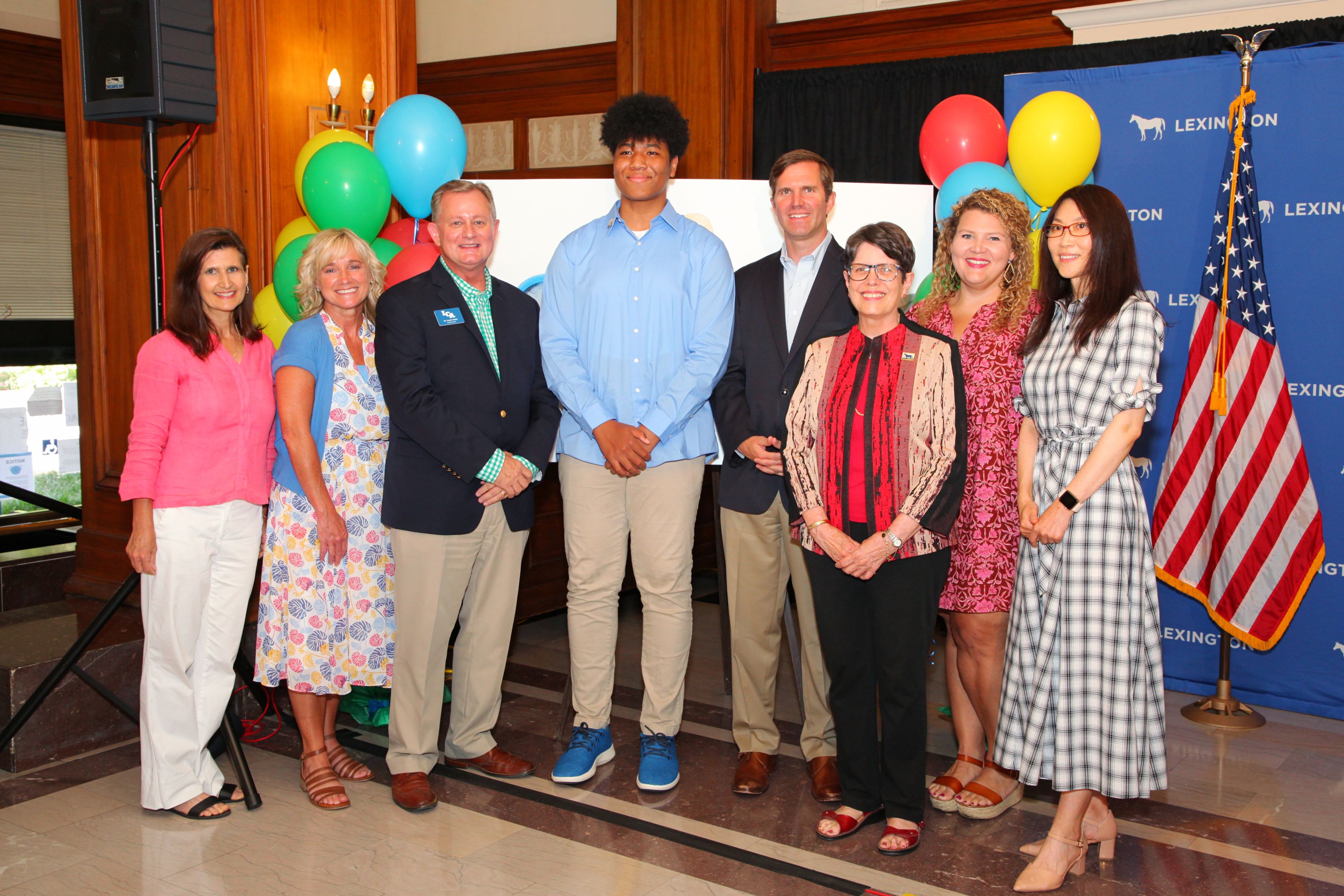 "Milo is one of those truly special young people who makes our school, community, commonwealth, nation, and world a better place," said LCA Head of School, Dr. Scott Wells. "Milo's message of hope is a powerful and courageous statement that inspires those around him to be a difference in the lives of others. This morning, he inspired our nation when word of his story broke in the news."
Golding was honored in a special ceremony today (June 14, 2021) in Lexington at City Hall by Governor Andy Beshear and Mayor Linda Gorton at 1:30pm.
Milo's artwork will be displayed on Google.com on Tuesday, June 15, 2021. In addition he receives:
A $30,000 college scholarship
A $50,000 technology package for his school/non-profit organization
Google hardware
Fun Googley swag