Faith • Service • Excellence
Elementary After-School Program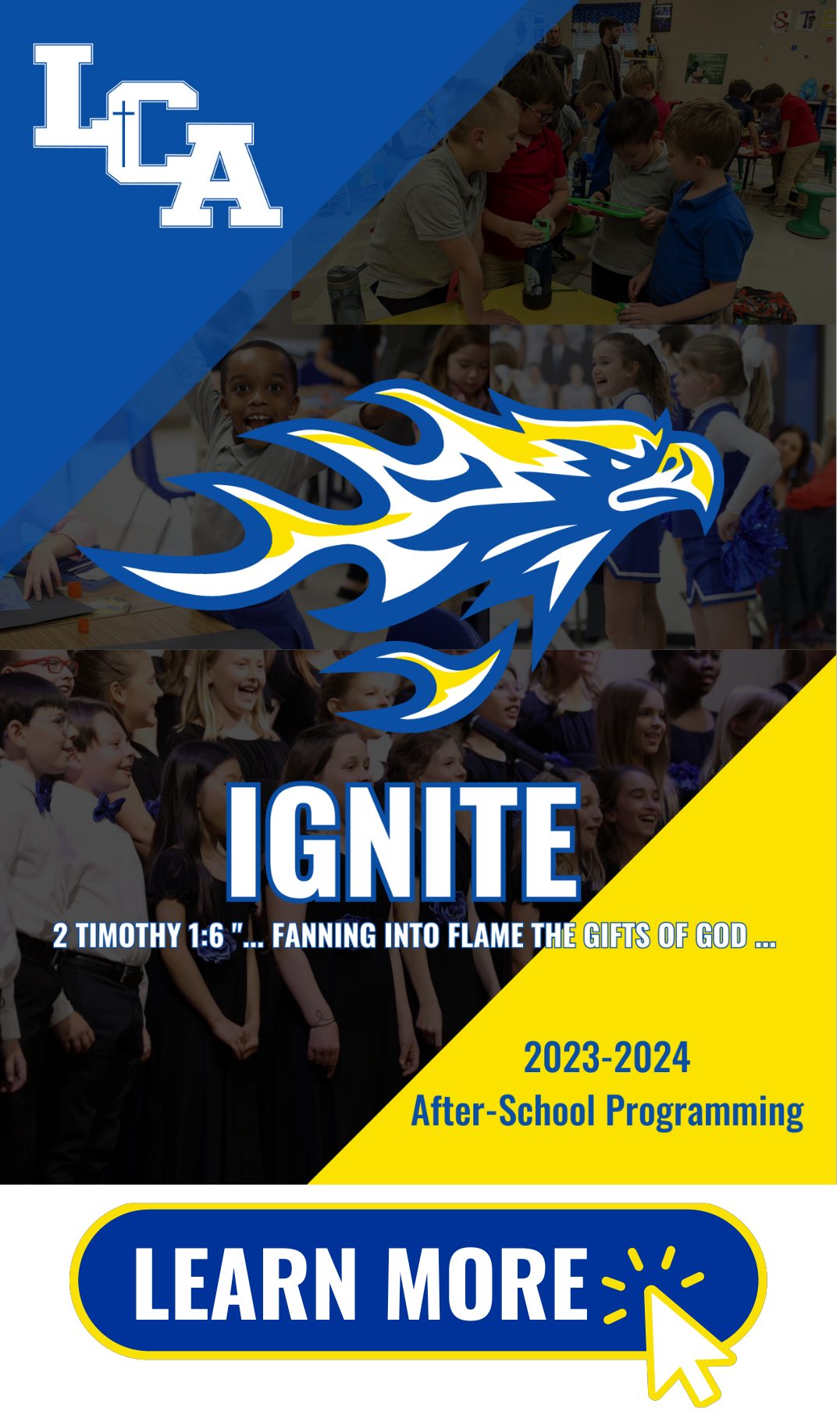 Welcome to Ignite, a new, revamped program of co-curricular activities for our elementary students in 2nd - 5th grades. At Lexington Christian Academy (LCA), our mission is to equip and nurture students to fulfill God's calling on their lives through Christ-centered education. Ignite is one of many efforts to fulfill our mission. Our inspiration for this program comes from 2 Timothy 1:6-7, "For this reason I remind you to fan into flame the gift of God, which is in you through the laying on of my hands. For the Spirit God gave us does not make us timid, but gives us power, love and self-discipline." We believe in order to help our students under their calling, we must give them opportunities to "fan into flame" their gifts, talents, and interests.
Knowing that God wired each child uniquely, we developed offerings to serve the many interests of our students. Those offerings are divided into six categories: Academic Enrichments, Athletic Programs, Extended Care, Fine Arts Programs, Spiritual Life, and Tutoring Programs.
CONTACT
Questions?
Contact Faith Cracraft, After-Care/Camp Coordinator here.