Faith • Service • Excellence
LCA Students Participate in HOBY Leadership Program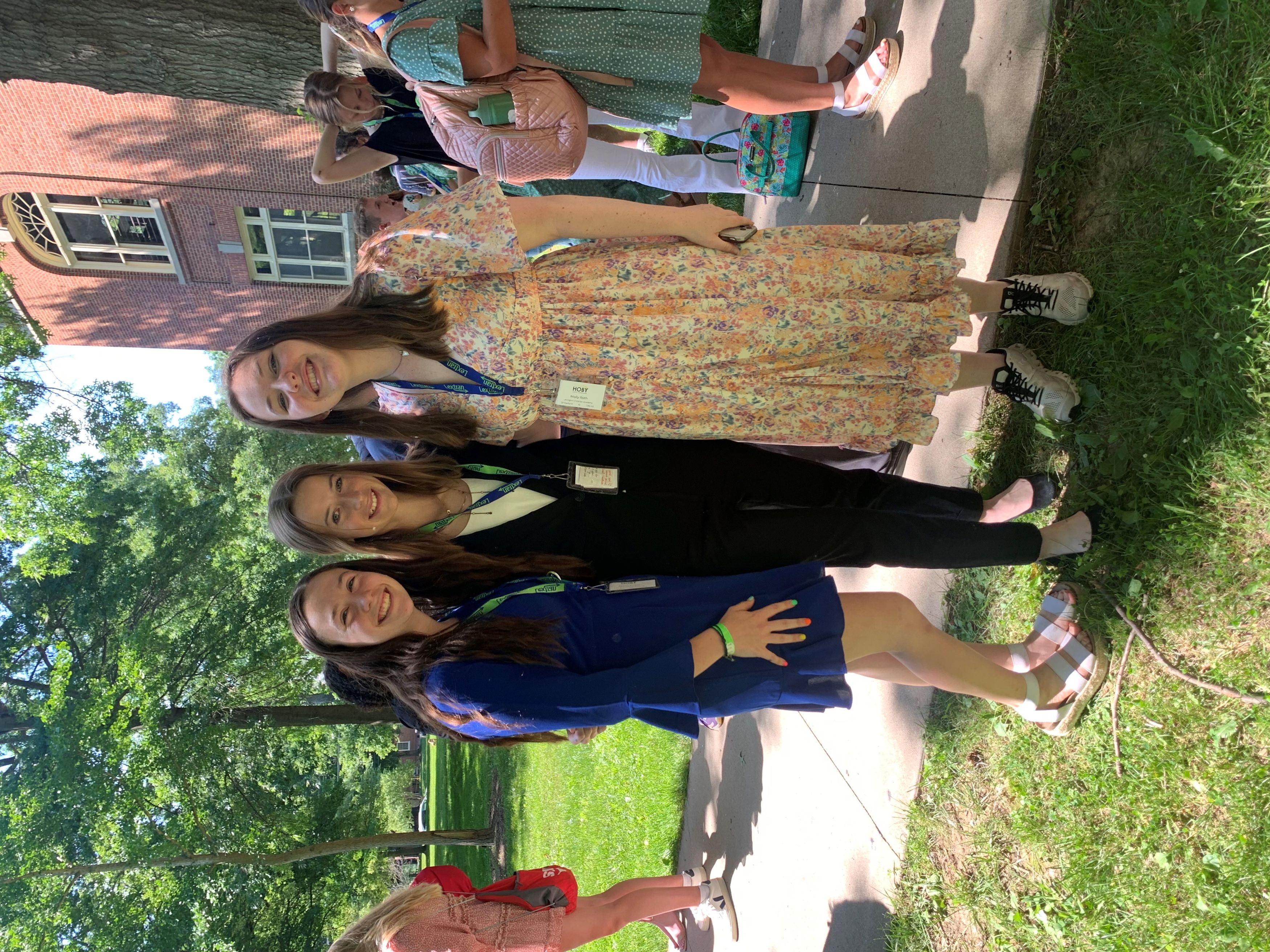 Rising juniors, Lily Harper, Abbey Potter, and Molly Roth recently participated in the 2022 Hugh O'Brian Youth Leadership Program (HOBY) at Berea College. The HOBY mission is to inspire and prepare future young leaders for a life dedicated to leadership, service, and innovation. Each program adheres to the five core HOBY values: Volunteerism, Integrity, Excellence, Diversity, and Community Partnership. HOBY empowers young people to dream big, make an impact, and change the world.
When asked about her experience at this year's program, Abbey responded with enthusiasm, "HOBY was so fun! I had such a good time, and I was able to learn so much! It was great to meet new people and experience something different. If a student has the chance to go - GO!"
Lily agreed and said this about the program, "HOBY was truly an influential four-day seminar with real-life applications that can be utilized throughout a lifetime. Not only did I gain new perspectives, but I did so through others. HOBY allowed me to be introduced to people who I wouldn't have met before, and I wouldn't trade my new friendships for anything. For anyone at LCA seeking a new impactful opportunity, HOBY is the way to go!"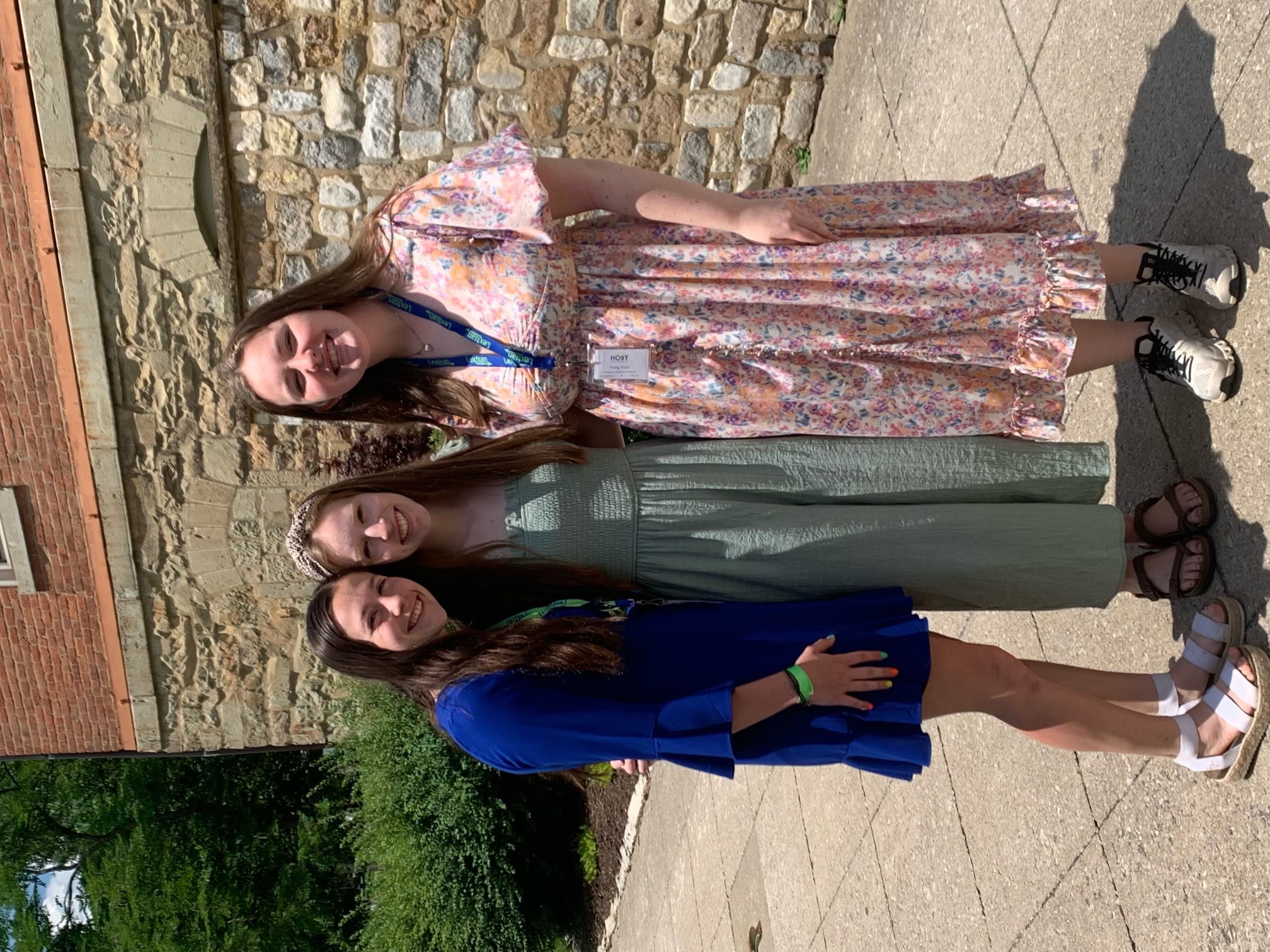 Molly offered that HOBY was truly an outstanding program that has given her skills that she will be able to utilize throughout the rest of her life. She went on to say, "HOBY created such a great community of people and provided me with many different experiences I wouldn't have gotten if I had not attended. It caused me to gain much more confidence. I would recommend it to any future students. I would not trade my experience at HOBY for the world."
LCA also had two students who are HOBY alums and served as volunteers this year. Julianne Graham is a rising LCA senior, and Milo Golding will be a freshman at Stanford University this fall.
"The 2022 HOBY Kentucky Youth Leadership Seminar is truly an outstanding experience in which young leaders can not only learn and exercise key leadership skills, but also understand that they are part of a global community committed to making a positive impact," said Milo. "I am truly grateful for not only being a 2020 HOBY Kentucky and HOBY World Leadership Congress alum, but having the opportunity to continue being part of a mission dedicated towards leadership, service, and innovation."
Julianne said she participated in HOBY last summer and that was when she realized just how special this organization is. It brings together student leaders from all across the state that all have the same goal - they want to make a difference. "When being in a room with so many like-minded people, the possibility for growth is endless. I left HOBY last summer with a new attitude about leadership that I could not wait to implement in my community. I saw a new found confidence in my leadership skills that allowed me to push myself to levels that I never thought were possible. HOBY is a four-day experience, but its impact lasts a lifetime."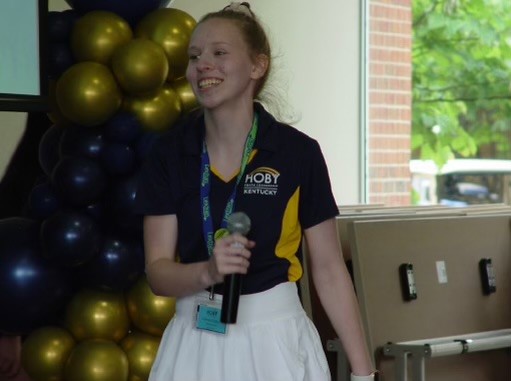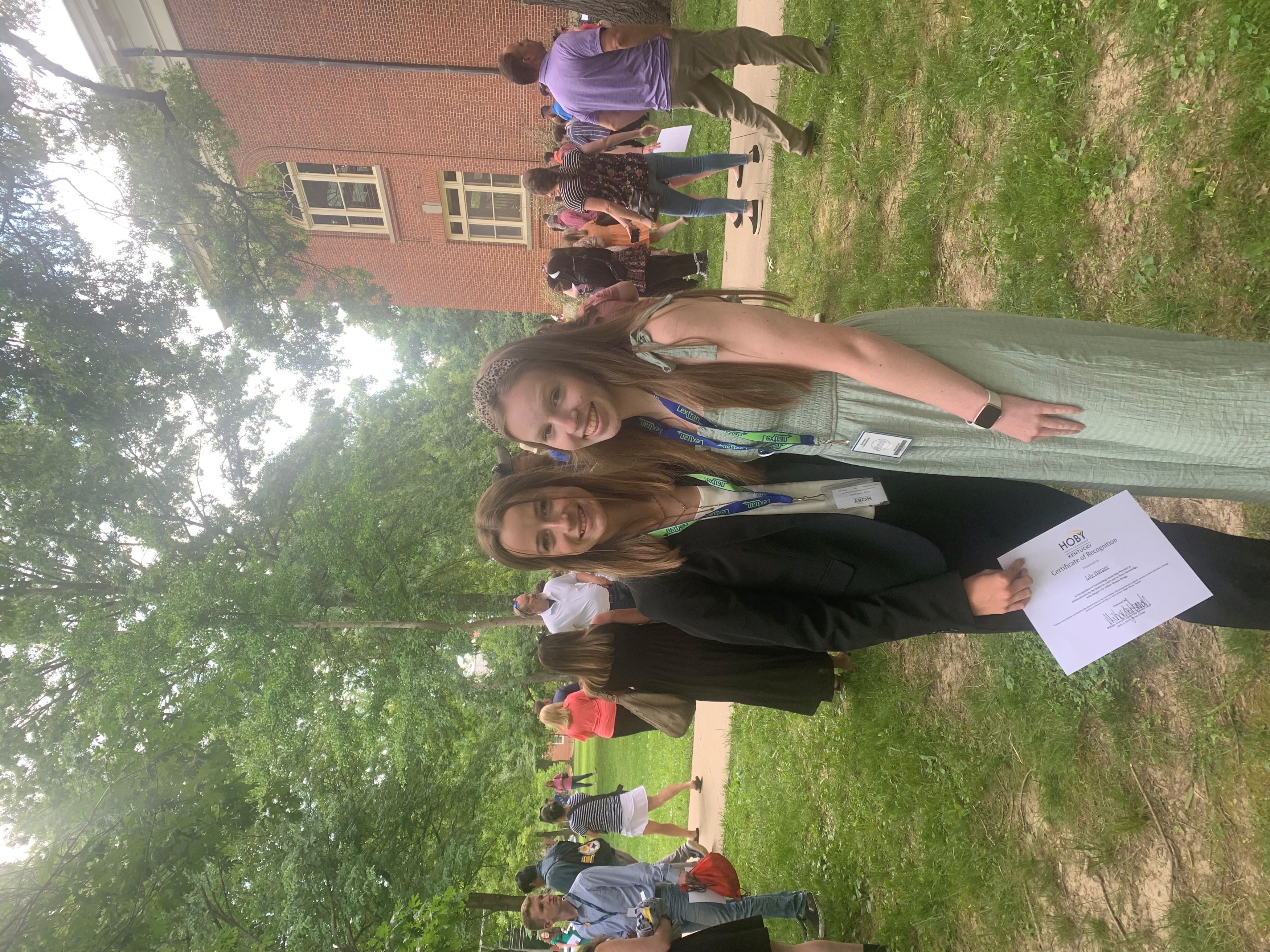 Seeing just how great of an impact HOBY made on her life, she couldn't wait to return as a volunteer. Even though she was not technically in a learning role this time, Julianne said she learned just as much as she did last summer by working with those who run the program. "I did not know it was possible to fall more in love with this program, but after my experience this year, its place in my heart only grew! I can say without a doubt that HOBY has provided me with role models, a family that spreads statewide, and a passion for growing in leadership that I would have never experienced if I had not become involved with this amazing program."
---
Submitted by Julianne Graham, HOBY Alum & LCA Senior