Faith • Service • Excellence
Alumni Spotlight - Emily Riddle
Emily (Schmidt) Riddle attended LCA for 15 years and graduated in 2006. She then attended the University of Kentucky and majored in art education. She is a decorator and owns The Amsden Coffee Shop + Mercantile in downtown Versailles, Kentucky. She and her husband, Alex, have a son, John Woodford, who is 3 years old.
When thinking about your time at LCA, finish this sentence, "This is where...": I made life-long friends who are still my best friends today. This is where I was able to grow up and learn while always feeling safe and surrounded by love and support. This is where I was able to grow my relationship with God and be blessed by some of the best teachers ever.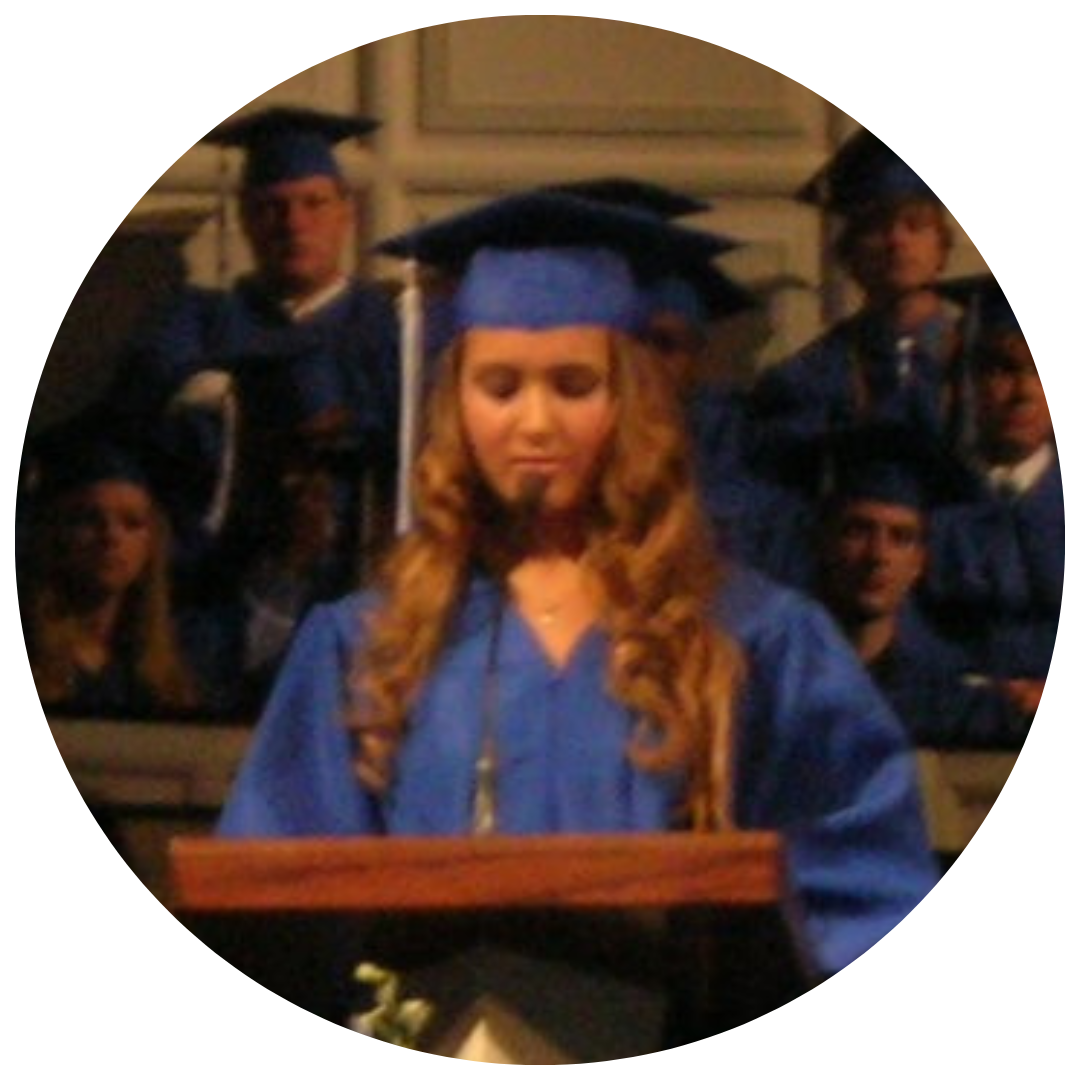 What did you love most about your time at LCA? I loved the relationships I made growing up here with both the teachers and faculty but also my friends - not just in my class but surrounding classes. It will always feel like home to me, and my best friends from my time there are still my best friends today.
Tell us about one of your favorite memories at LCA: I have so many from elementary school all the way until high school. I was blessed with some of the best teachers ever in elementary: Miss Moyer, Mrs. Coppler, Mrs. Conder, Mrs. Turner, and countless more. I enjoyed all the special activities like talent shows, spirit weeks, and any time we got to dress up or put on any kind of production or have a themed day! In high school I really enjoyed serving on student council, rediscovering my love for art in my art classes junior and senior year, and attending football games every Friday night. Some of my best memories ever will always be from our senior trip to Siesta Key - my friends and I had the most fun week together!
From your own experiences, why do you believe it was important for you to attend LCA? I believe it was important for me to attend LCA because it allowed me to grow and learn in an environment where I always felt challenged but also safe and supported.
In what ways did LCA prepare you for college and beyond? I was beyond prepared for college classes and often felt I had a leg up on other students as far as being prepared to write papers, give presentations, and preparing for tests and exams.