Faith • Service • Excellence
LCA Girls Varsity Cross Country Wins First State Title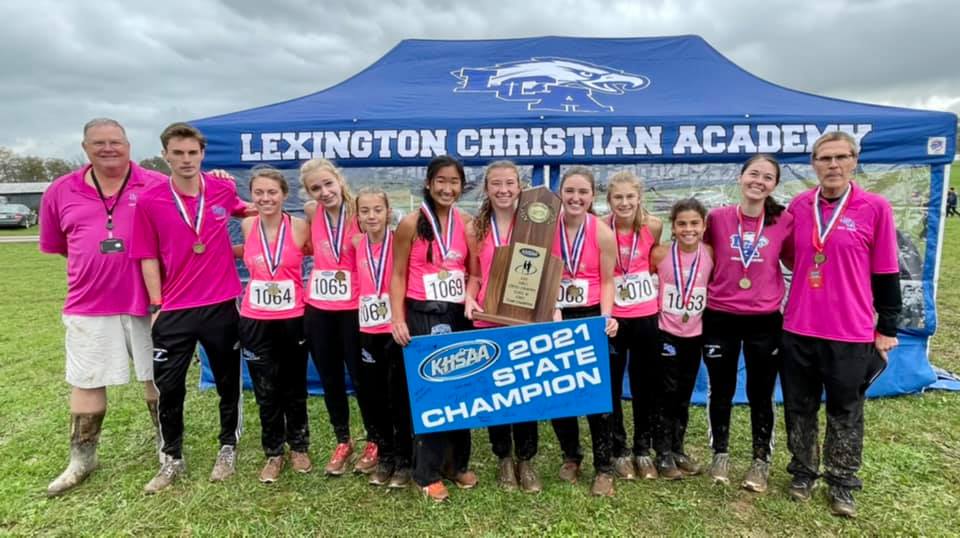 Congratulations to the LCA Girls Varsity Cross Country on winning the KHSAA Girls Cross Country 1A State Title on Saturday, October 30, 2021. This was the first state team title in history for the girls cross country program.

Saturday's run was one for the ages, as the girls, as they have done all season, came together selflessly as a team for the greater goal. Their belief in their training and coaching was unwavering. As Coach Stickel changed race strategy right before the start, the girls never questioned and raced the change perfectly.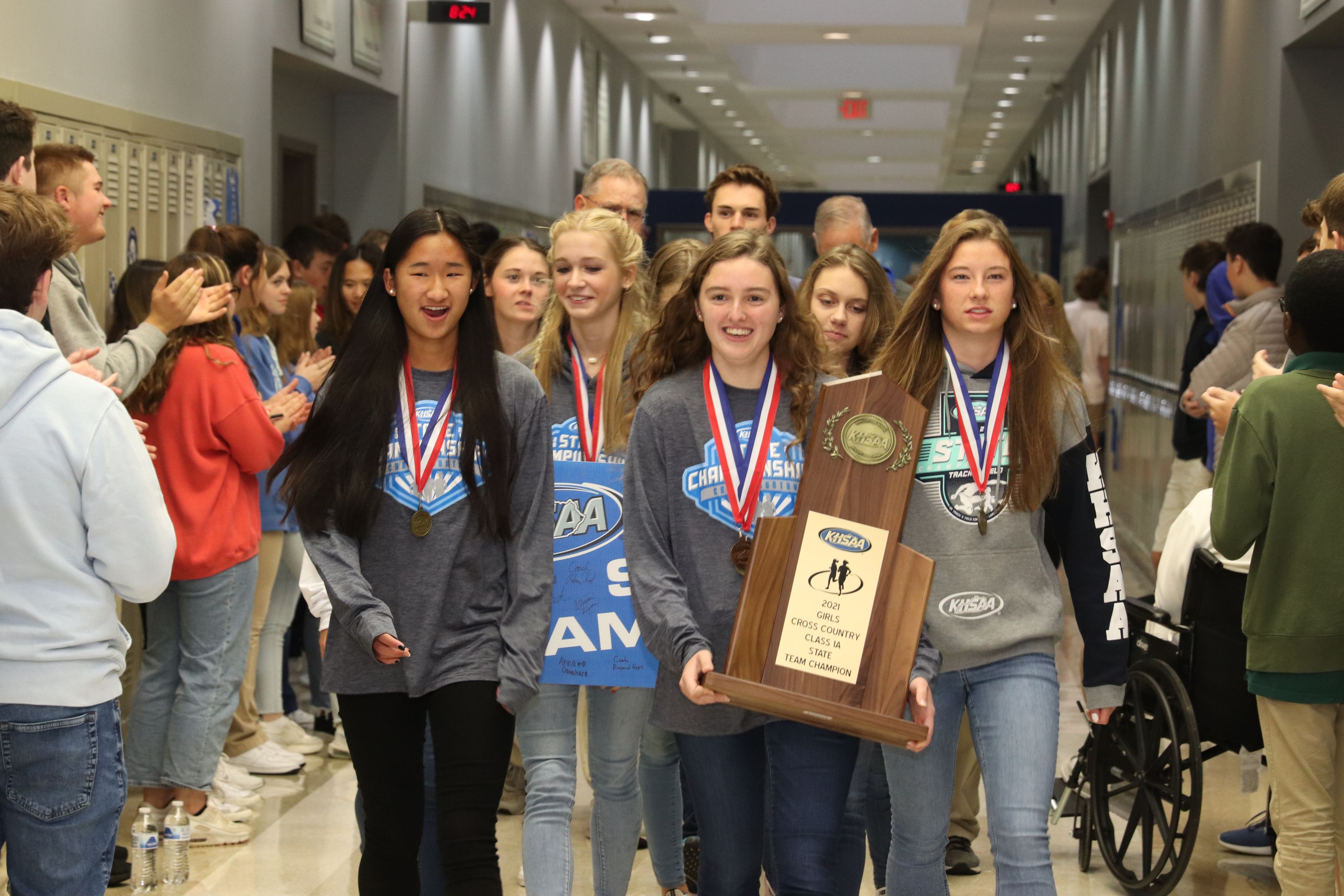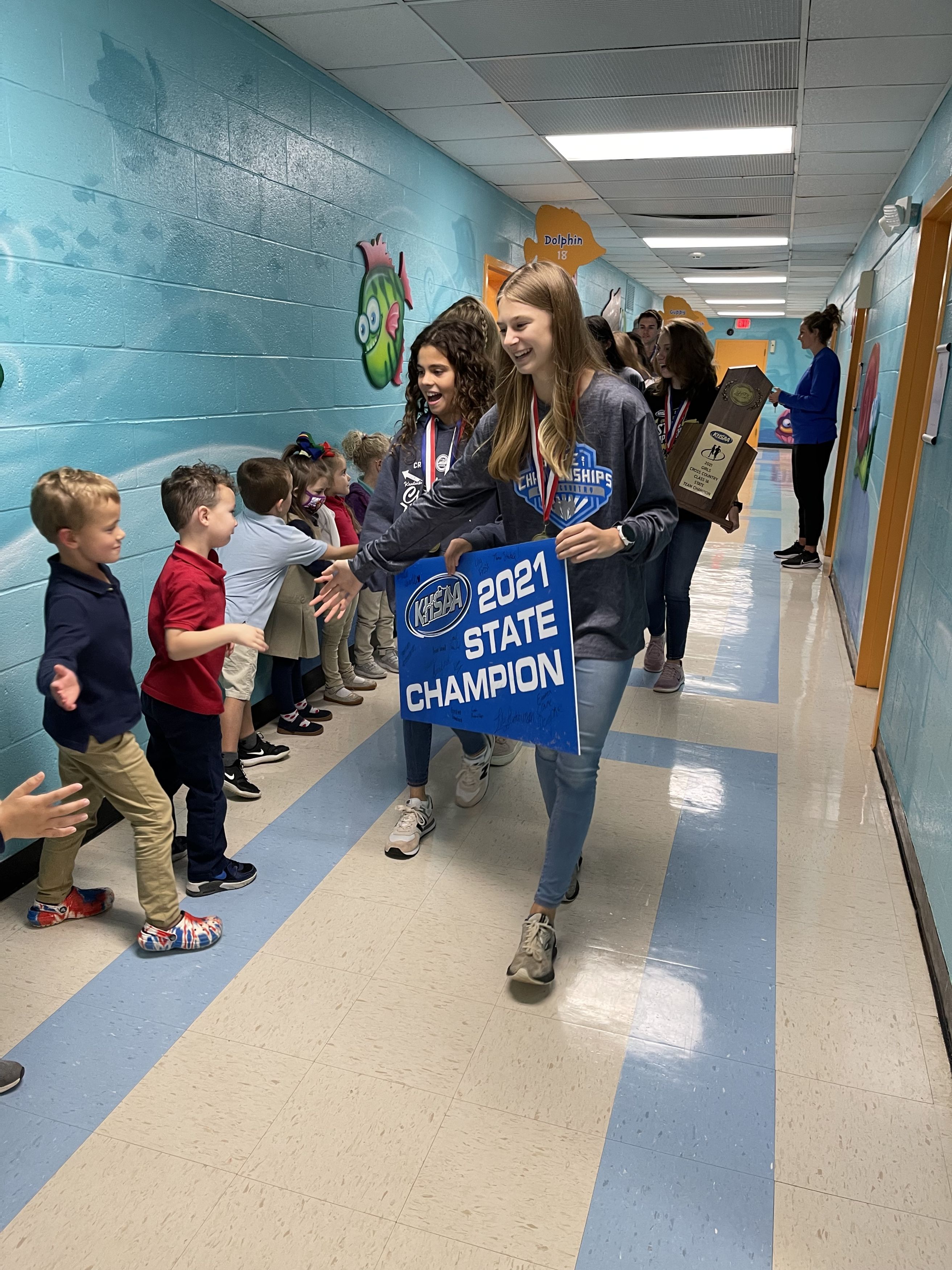 The team and coaches were honored with an Eagle Walk on Tuesday, November 2, 2021 at both the Rose and Immanuel Baptist Church Campuses. They walked the hallways with their trophy and banner as students, teachers, and staff cheered them on.
We are so proud of this team and all they accomplished this season. Great job!
The 2021 KHSAA Class 1A State Cross Country Team Champion LCA Varsity Girls Athletes are:
11th Grade - Lilianne Hutchison
11th Grade - Lillian Samford
11th Grade - Hannah Seamands
10th Grade - Emma Clare Doepke
9th Grade - Lily Frost
8th Grade - Annalise Randles
8th Grade - Annie Sewell
7th Grade - Anna Dawahare

Coaches:
Head Coach - Tom Stickel
Asst. Coach - Raymond Hayes
Asst. Coach - Adam Huff
Asst. Coach - Allison Lyon (Braun)