Faith • Service • Excellence
LCA Stories
LCA Continues Partnership with Christian Appalachian Project
November 23, 2021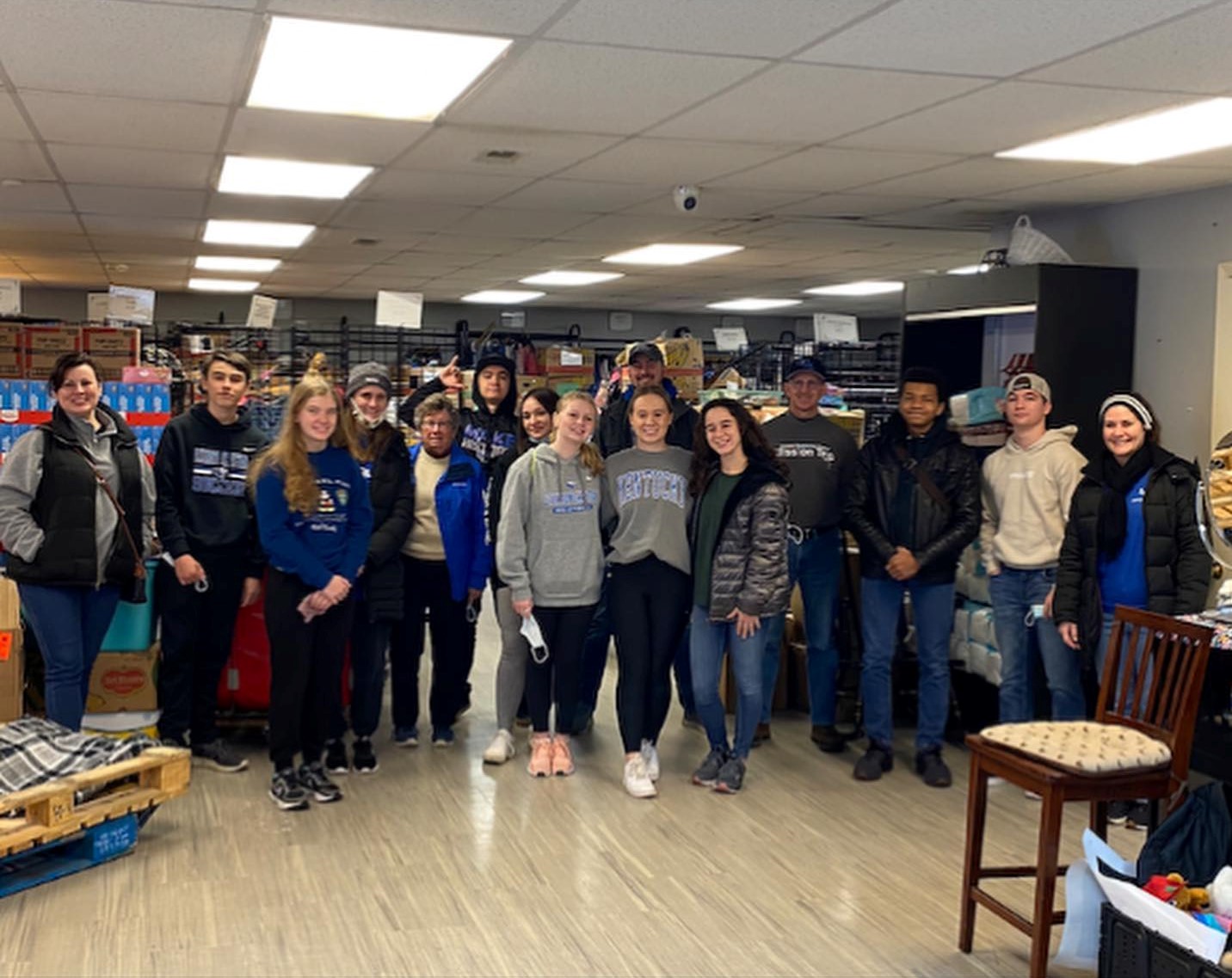 When LCA and Rockcastle County schools collected more than 12,000 pounds of food for the Hunger Walk in September, we had no idea just how much this food would be needed. Due to the generosity of these students, staff, teachers, and families, CAP was able to donate 5,000 pounds of the food collected to the Garrard County Food Pantry, which was destroyed by fire on November 14, 2021.
"It was so much food we could not use it immediately in our pantry. We were planning on using it as well during the holiday season. When we heard of Garrard County really being in need, it was an opportune time to reallocate," said Tina Bryson, Christian Appalachian Project. View the complete story here.
We were also happy to have a large group from LCA serving with CAP on Monday in Rockcastle County at the Grateful Bread Food Pantry and the Grateful Threadz Clothing Boutique. The group helped sort and pack student backpack lunches, while others boxed, bagged and reorganized thousands of clothing items so they can re-open soon. We are so thankful for our continued partnership with Christian Appalachian Project and look forward to more opportunities to serve in the near future.